Will Raidt's bright swimming future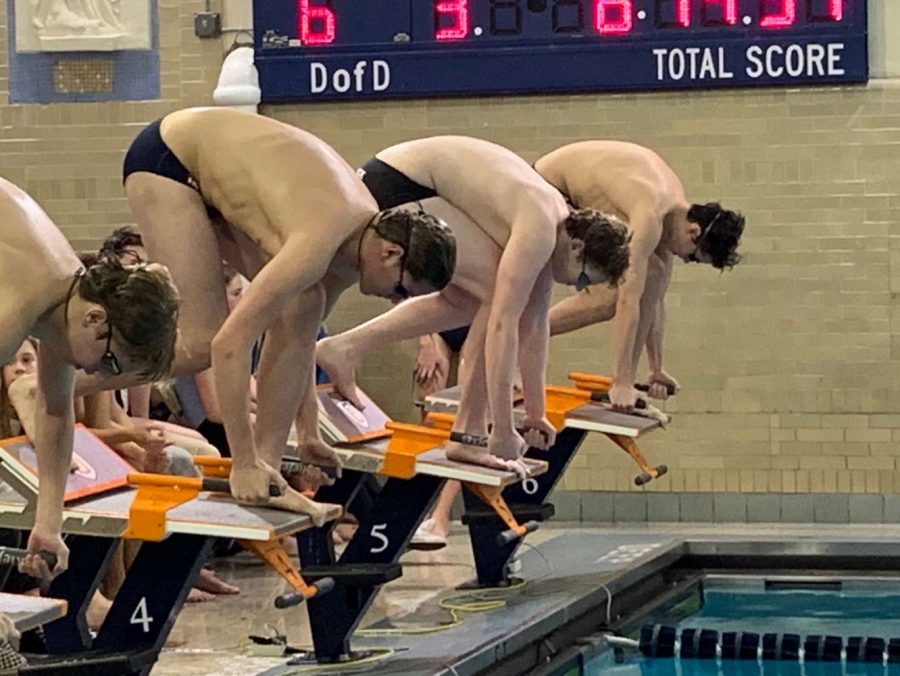 OPRF senior Will Raidt's determination and talent earned him a spot on the 2020 fall Harvard swim team.
Raidt has been swimming since the age of 5. He prioritized it before baseball and basketball during his freshman year. Since then, he has broken the school record in the 200-yard and 500-yard freestyle, and the 50-yard and 100-yard fly. This year, he caught the attention of the elite university when he reached out to the team directly.
"I contacted the coaches, and they introduced me to the program and thought I was a good fit," Raidt says. "When the coach gave me a spot on the team, I was thrilled."
In the meets Raidt doesn't break records, but he frequently places in the top five. Beyond the school record books, Raidt is ranked seventh in Illinois and 294th in the nation, according to CollegeSwimming.com.
Coach Clyde Lundgren has nothing but praise for Raidt.
"Will is arguably one of the best swimmers that OPRF has ever had," he said. "More than just the time that he could do in the water, he brings so much more to the team in terms of the intangibles. The other kids really look up to him. They trust them. They count on him. He's dependable."
"You don't just replace a kid like that," Lundgren says. "You will probably never see a swimmer, a person, an athlete … like that ever again."
Raidt's dedication to the sport comes from his friends and coaches on the swim team.
"My teammates and coaches motivate me," he says. "I want to swim fast for them."
The Harvard swim team is currently ranked 32nd in NCAA's Division I. Perhaps with the talent of swimmers like Raidt, the team will grow even stronger.
"I love everything about the campus, the team, and the school," says Raidt. "I am very excited to be a part of it next year."