Boy's basketball returns with new coach
After losing in the first round of the IHSA state playoffs last year, the OPRF Boys Basketball team is set to return this winter under new head coach and OPRF alum Phil Gary.
However, it is still unknown exactly what the season will look like this year. While tryouts were supposed to take place the week of Nov. 16, it is now unknown when tryouts will be held, due to the increase of Covid-19 infections in Illinois.
"It seems like it changes weekly," Gary said. "What I'm hearing is that it won't be as long of a season because we're trying to get games in before the spring season."
As of now, the Illinois High School Association has said that it seems unlikely that the season will start prior to January. The IHSA board will meet again on Dec. 14 to discuss plans for winter sports.
Not only will the season be played in a limited capacity, but the team also lost its off-season, as the team was not able to have any of the open gyms or weight lifting sessions they normally would.
Even though Gary has not had the chance to get to know his team through off-season activities, he has had coached about 75 percent of the guys on the team through coaching AAU teams and camps.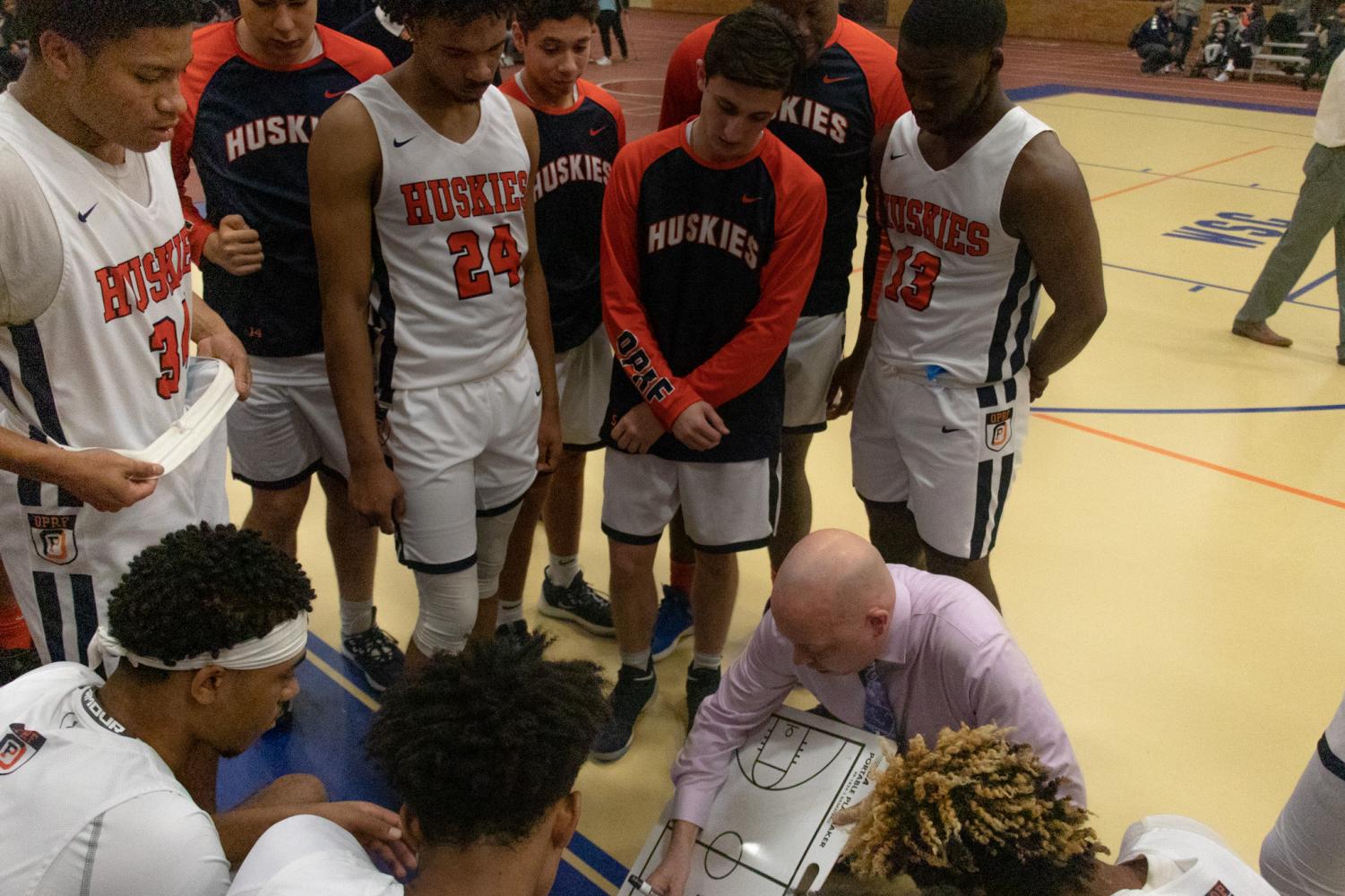 Senior guard Rashaad Trice played under Gary while he played for Impact, an AAU team. "He (Gary) is very knowledgeable and has plenty of coaching experience that I believe will be key to the team's success this year," Trice said.
Senior forward Tyler Bracey also has confidence in Gary, and he expects the program to be run differently this year. "He has experience as a division one athlete, unlike any other coach I have played under thus far at OPRF," Bracey said. "My intuition tells me that he will have a more player-like perspective on the game."
During these unique times for the basketball team, Gary said he will rely on the seniors to lead the team. "We'll definitely look to the seniors to help us throughout the season because they have the most experience on varsity," Gary said.
Gary also hopes the newer guys will catch on quickly and play a big role for the team this season. "When the younger guys are learning from the seniors and seeing guys helping out, it helps the whole dynamic of the program," Gary said.
Without offseason team activity, and everyone left to practice on their own, Trice understands this year will be different and embraces his role as a leader. "This past year has been tough on everybody, but I know my teammates have been focused this season on getting better and perfecting their craft," Trice said. "I plan to use my previous experience playing on the varsity level to help elevate the play of everyone on the team so we can make a statement this season."