Synchronized Swimming show makes a splash
Amid the sound of splashing from the pool and ABBA songs over the sound system, families and friends cheered for students kicking and flipping in intricate formations.
The annual Synchronized Swimming Show took place in the West Pool on May 11, 12 and 13, organized by Oak Park and River Forest High School Synchronized Swimming Club.
Coach Martha Socki, who also participated in Synchronized swimming at OPRF from 2009 to 2012, said the club is open to anyone. "Most of our people come from either seeing a show in a previous year or being friends with someone on the team," she said. "As long as someone's a competent swimmer and excited to be here, they're welcome to join. We're open to all genders."
Significant preparation goes into the annual show, Socki added. "We've got a week of tryouts," she said. "And then anyone that wants to join joins, and then we work for four months to put on the show."
Norah Brooker, a junior, was one of the 10 students who participated in the show as a swimmer. She got interested in the activity after learning about it from a friend. Brooker is now planning to do synchronized swimming in college.
"It was honestly really hard–and it was hard to get used to," Brooker said. "And I guess I just, I pushed through [and] kept going. And I honestly like really enjoy it now."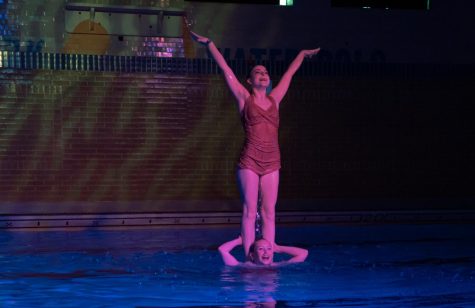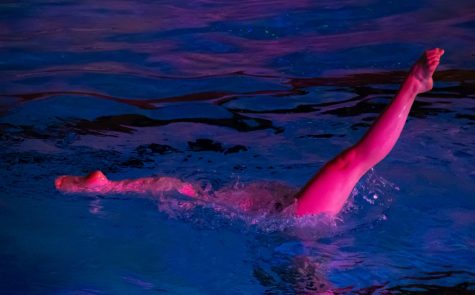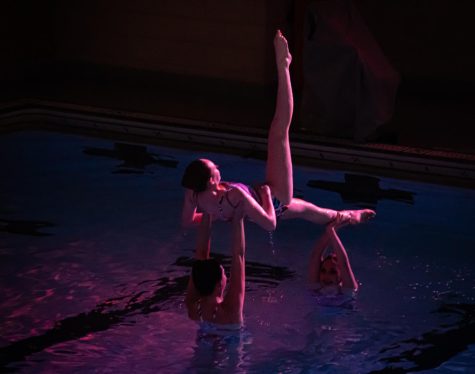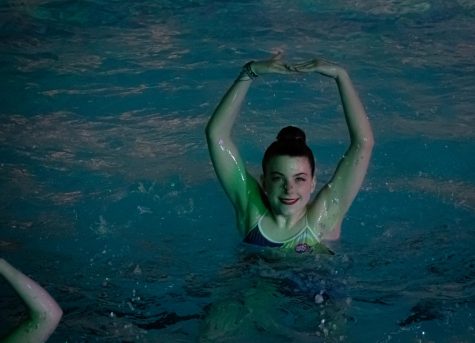 Leave a Comment