Sarah Speaks: Dreaded Dates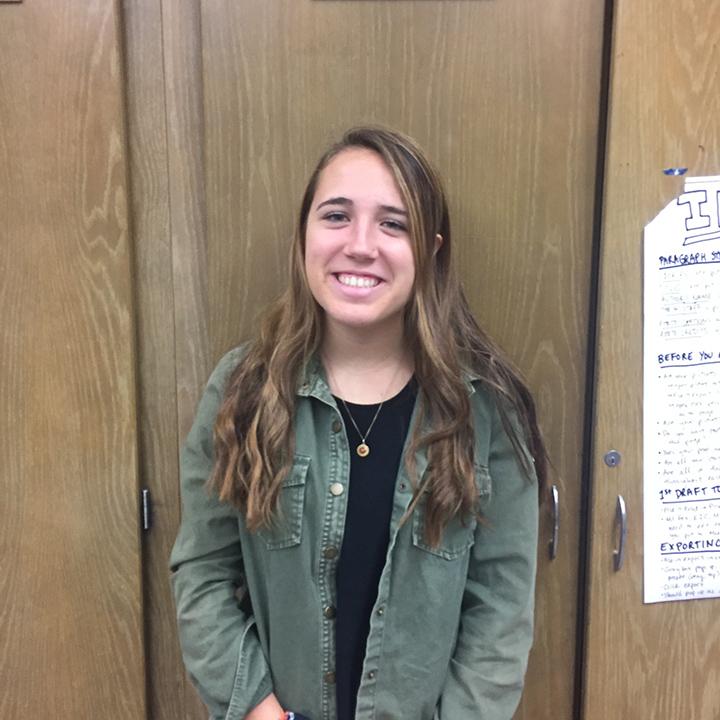 Sarah Lipo, Managing Editor
October 26, 2016
For most high school seniors, Nov. 1 is a date that can be ironically compared to the day before – full of fear and the stuff of legends.
But as this date rapidly approaches, the sickly feeling in my stomach has nothing to do with too many chomped up chocolates. I'm imagining my future and more – what campus food I will be devouring, and what dorm walls will be strung with pictures, in what will be deemed my "home away from home."  Three pieces of advice have helped give me peace of mind, and made the day outlined in blood red sharpie on all our calendars a little less terrifying.
In a recent visit to my counselor's office (an office that has become all too familiar in the last few weeks) she asked me to name all the colleges my teachers attended.
I automatically thought what she was asking me was ridiculous. How should I know? And that's exactly the point. Where you go to school does not matter. I would bet money you could not name where half of your teachers went to school – at least not for their undergraduate programs. Your "dream school" should be full of people you can see yourself befriending and professors to whom you can ask questions, no matter how pointless you think those questions are.
Each kid has his favorite Halloween pick, whether that be sour, salty, or sweet. Hopefully finding the "perfect fit," one you deem your "dream school," will be like biting into that first Reese's cup on Halloween.
"
Things have a very peculiar way of unfolding at the time when you least expect them to."
Recently, my friend's mom told me she was rejected from Notre Dame when she applied to college, a school she dreamt of going to since she was a little girl, watching with awe as the jam-packed student section belted cheers during rowdy (and undoubtedly more successful) football games in her youth.
She ended up attending University of Illinois, where she thrived, joining a sorority, meeting her husband, and attaining an education she is still proud of today.
So, if the rejection letters do come, maybe they are there to guide you toward the right path.
Maybe the school you end up attending is where you will meet your new best friend, get the perfect internship, or even meet your husband or wife.
Things have a very peculiar way of unfolding at the time when you least expect them to.
And lastly, some day in the future, you will feel fulfilled. When I look around at the people around me – my counselor, my relatives, and my sisters – it does not seem to matter where they walked across that stage. The friendships and opportunities they took advantage of proved to be the real game changer.  Your life can take many directions, and that depends on what you choose to do with what you have been given.
Now, I wish I believed my own advice wholeheartedly. I wish I felt completely confident and excited to begin this next chapter.
The truth is I have no idea what the future will hold, what those spooky letters will contain, and where I will be starting a new life come Fall 2017.
But with that fear, overwhelming as it is, comes a newfound excitement. This new life is one I cannot put a label to, not something I can plan out or prepare for. We can take faith in the realization that when we do press that Common App send button, the decision is out of our hands, and wherever we end up attending will become our "dream school."
So as thousands of teenagers make their way to haunted houses and endless corn mazes this fall, there is always that moment of dread – the minute before you turn the dark corner covered in spiderwebs, and are half expecting a clown to come racing out the other side.
I know that feeling in the pit of my stomach will come eventually. But I also know that no matter how many ghosts, spiderwebs, or, dare I say, clowns, surround the idea of Halloween, there is always a sense of excitement that comes along with it. And that excitement will reap sweet surprises – minus the inevitable stomachache.