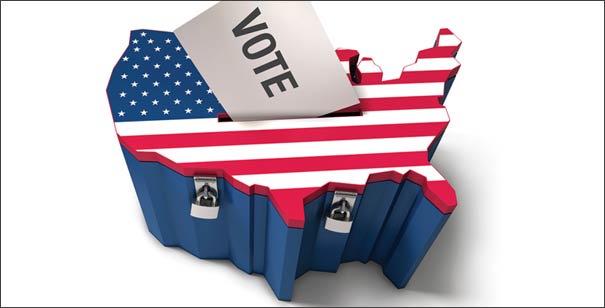 In the 1980 presidential election, Ronald Reagan uttered one of the most famous lines in presidential history.  In a debate with incumbent President Jimmy Carter, he asked the audience, "Are you better off now than you were four years ago?"
Clearly, the American people thought not, and elected Reagan in one of the largest blowouts in history.
With three incumbents running in the April 4 school board election, that same question must be asked.
We at the Trapeze think we are better off than we were four years ago.  The school board has a thankless job, but over the last several years, it has made progress.  Just this year, a new superintendent was hired quickly and effectively, which is not an easy task.  They also oversaw inception of the important anti-sexual assault course this winter.
However, there are still plenty of issues.  Transparency and communication must be improved, and, at times, the school board can be regarded as an elitist organization.  We believe the school board should remain mostly intact, but it needs a jolt of energy to rejuvenate a sometimes complacent group.
This year, four seats on the School Board are up for election.  Incumbents Jeff Weissglass (current board president), Jackie Moore (board VP), and Tom Cofsky are all running for re-election, while challengers Craig Iseli, Matt Baron, Douglas Springer, and Jack Davidson all hope to claim a seat.
Because local news does not garner the headlines of national issues, it can be difficult to decide who to vote for.  The Trapeze held a forum March 16 to get to know the candidates and discuss important issues.
Results were enlightening.  Before the forum, the candidates were just names on signs around Oak Park.  Now, however, we feel like we know them, and are prepared to endorse several.
With that in mind, we endorse Jackie Moore, Douglas Springer, and Jeff Weissglass.
Oak Park is a diverse community.  OPRF is 23 percent African-American, yet the forum was overwhelmingly white and male.  Jackie Moore is part of the solution.  As an African-American woman, she brings diversity to the school board, which is needed in a town as unique as ours.
Moore doesn't just offer racial diversity, though.  Although she was a champion of the pool referendum, she admits the board made a mistake in its lack of transparency, and wants the board to move forward with more interaction with the Oak Park and River Forest community.
Similarly, one of Moore's most compelling talking points was her involvement with the student body.  On several occasions, Moore has visited OPRF during the day and met with students to get a first-hand understanding of what students think about issues facing the school.
Unlike Moore, Douglas Springer  wants to transform the board.  His platform includes tax cuts, a new pool proposal, and a new long-term facilities plan.  Springer said he believes the current board is more bark than bite; he wants to mold it into a proactive and efficient entity.
Change for the sake of change is silly.  However, his desire to move the board forward and increase communication and transparency is refreshing.  Similarly, Springer's dedication to fiscal conservatism will hopefully lower taxes without cutting programs.
These two candidates are very different, and without a strong leader, the school board could become as polarized as congress.
This is where Jeff Weissglass comes in — he is an even-keeled presence capable of leading the school board for several more years.
In his opening remarks, he mentioned his dedication to bridge-building — an important quality in today's polarized political climate. In his years as president of the board, Weissglass has proved he can get work done, and he lives up to his campaign slogan of "Proven Leadership."
Weissglass is not a perfect candidate, though.  Under his leadership, the pool went to referendum.  The entire pool issue can not be blamed on him, but as the leader, he must accept responsibility for the lack of transparency and communication that led to community agitation.
Despite these issues, though, Weissglass is a well-rounded candidate who has earned another chance to run the board.
Four seats are up for election, but we are only endorsing three candidates.
Matt Baron is outgoing but his platform is based on broad, vague promises of transparency and communication without any concrete policy.
Jack Davidson's platform is nearly identical to Springer's.  However, he does differ in two important ways.  First, when asked about sexual assault in our school, he suggested using new technology to report attacks.  This reactionary policy does nothing to prevent sexual assault; it is merely a way to cover the school's tracks, should an incident occur.
The other way he differs from Davidson is that he has no children at the school. On its face, this should not be an issue. However, his platform insists on budget cuts, which could lead to defunding programs.  In our opinion, without a direct connection to the school, he may not feel the possible real-life consequences of a lower budget, and may be more likely than others to cut taxes regardless of ramifications for the school.
Craig Iseli and Tom Cofsky are the last two candidates.  They are capable, but both Moore and Weissglass have a history working in education, while Iseli and Cofsky are an engineer and businessman, respectively.  Iseli and Cofsky may have similar platforms to Moore and Weissglass, but their lack of an educational background gives them a perspective that makes it hard to understand life in a classroom, and thus possibly make budgetary decisions harmful to students.
No matter what anyone says, the school board is in place to serve the students, and the three candidates we are endorsing are the best fit to serve us.  OPRF prides itself on exceptional academics, high-quality teaching, and a welcoming community.  Jackie Moore, Douglas Springer, and Jeff Weissglass will not only continue these traditions, but help them advance.