At this point in the year, many of us are receiving college acceptance letters. We face big choices about which schools we will attend–and...
As the war in Ukraine surpassed its one year anniversary on Feb. 24, debate over the United States' involvement has been reignited. Rep. Marjorie...
Let's start with a pop quiz. If there was a strange noise coming from your car, what would you do? If the check engine light came on, or if...
In her first year as a rower, senior Regan Mary Cronin won the USRowing 2022 Youth National Championship in June and the same day verbally committed...
Moments before the Oak Park and River Forest High School Girls' Gymnastics team took the stage against Morton High School on Wednesday, Jan....
Football is undoubtedly the most popular sport in the United States. More specifically, the National Football League (NFL) has become a staple...
Principal Lynda Parker presented the District 200 School Board with a request for 14 additional security guards during the Feb. 23 board meeting, citing concerns about leaving certain doors and hallways unattended and pointing out that if one security guard is not on the job for a day, all others have to be rearranged to fill the gap. The written request to the board pointed out the number of fights...
Three years ago, my freshman eyes took in the hundreds of earthen bowls that speckled the lobby. Oak Park and River Forest High School was...
Senior Nadya Dhillon has been named a Regeneron Science Talent Search Scholar for her research into how to fight antibiotic-resistant bacteria...
Junior Emily Porrez and senior Nadya Dhillon won first and third places at the 47th Annual Junior Science and Humanities Symposium for the Chicago region.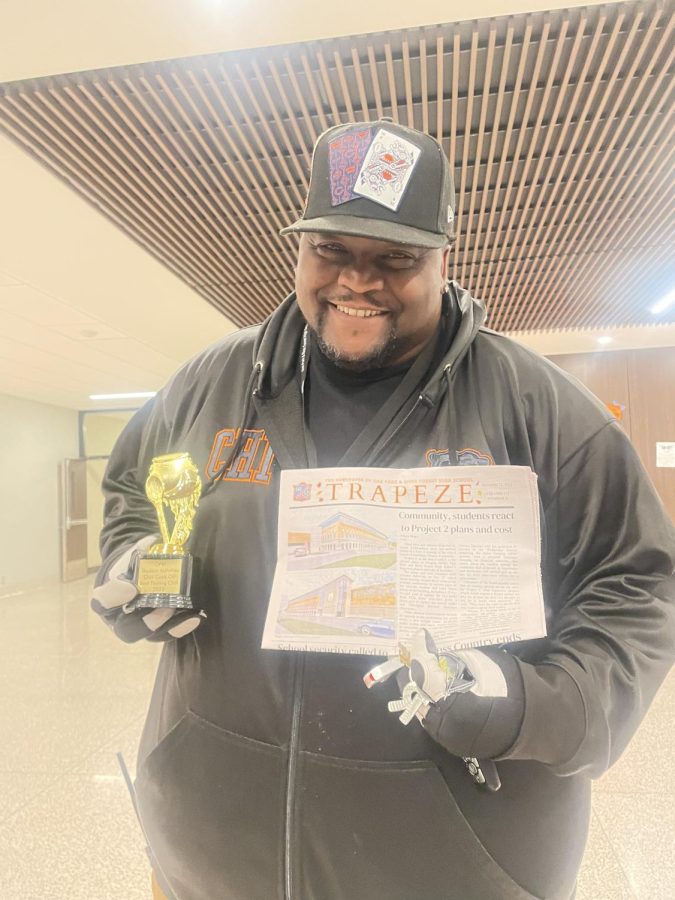 Oak Park and River Forest High School is celebrating Black History Month in a lot of different ways, such as the music over the intercoms, posters...
Sorry, there are no polls available at the moment. Crest, Oak Park and River Forest High School's literary magazine, went online for the first time this month to make room for more student submissions and a larger variety of genres. Senior Heidi Enger has been on the Crest staff since her freshman year and is now the editor-in-chief. She first introduced the idea of a Crest website during her junior year, when she pitched it to former faculty sponsor Lauren Lee. Although the Crest staff acknowledged that the website was a good idea, it wasn't until this past school year the website began to...