P.E. teacher Linda Carlson named Teacher of the Year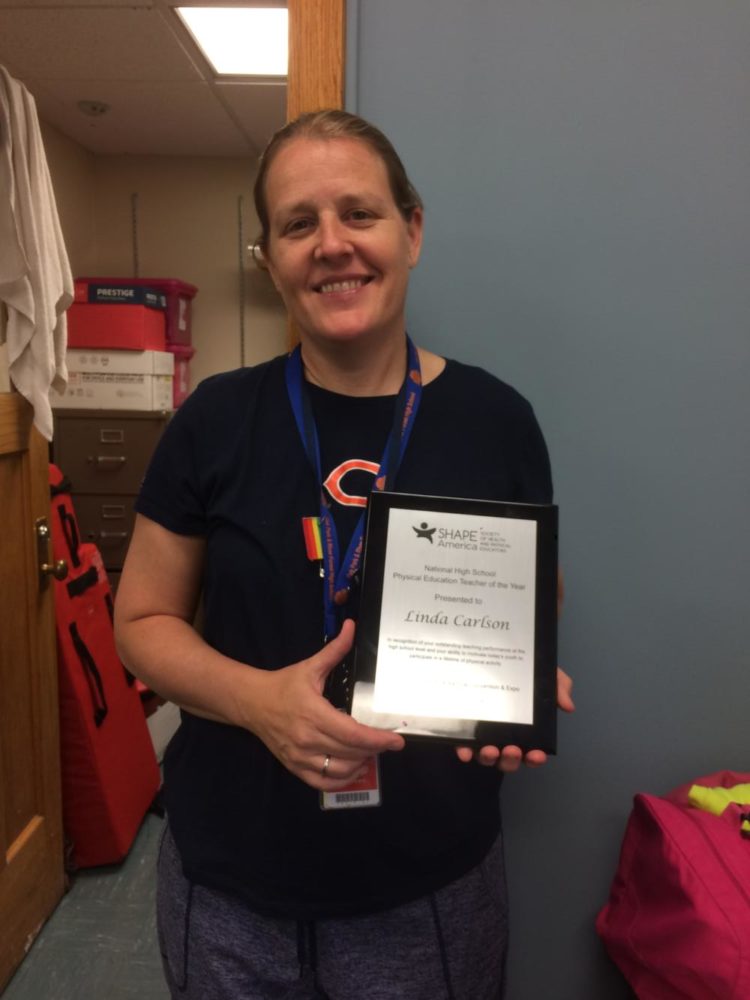 Megan Ward, News Editor
April 28, 2017
Physical education teacher Linda Carlson was recently named National High School PE Teacher of the Year. The award was given to her by the Society of Health and Physical Educators (SHAPE). Carlson defeated four other finalists to receive her award on March 17 at a conference in Boston.
Carlson described winning as a surreal experience. "I was shocked that I won because I did not think I would be seen as 'traditional PE,'" Carlson said. "The self defense class I teach is outside the box."
Carlson is referring to the Rape Aggression Defense course, a course she led the development of and is now a required class for all OPRF freshman girls. The course teaches emotional and physical tools for dealing with potentially dangerous situations in relationships, friendships, and family situations. Carlson's role in creating this class was lauded and helped her win SHAPE's award.