Boys' Swimming and Diving Dominates Fenwick
OPRF wins 58 of 60 events against crosstown rivals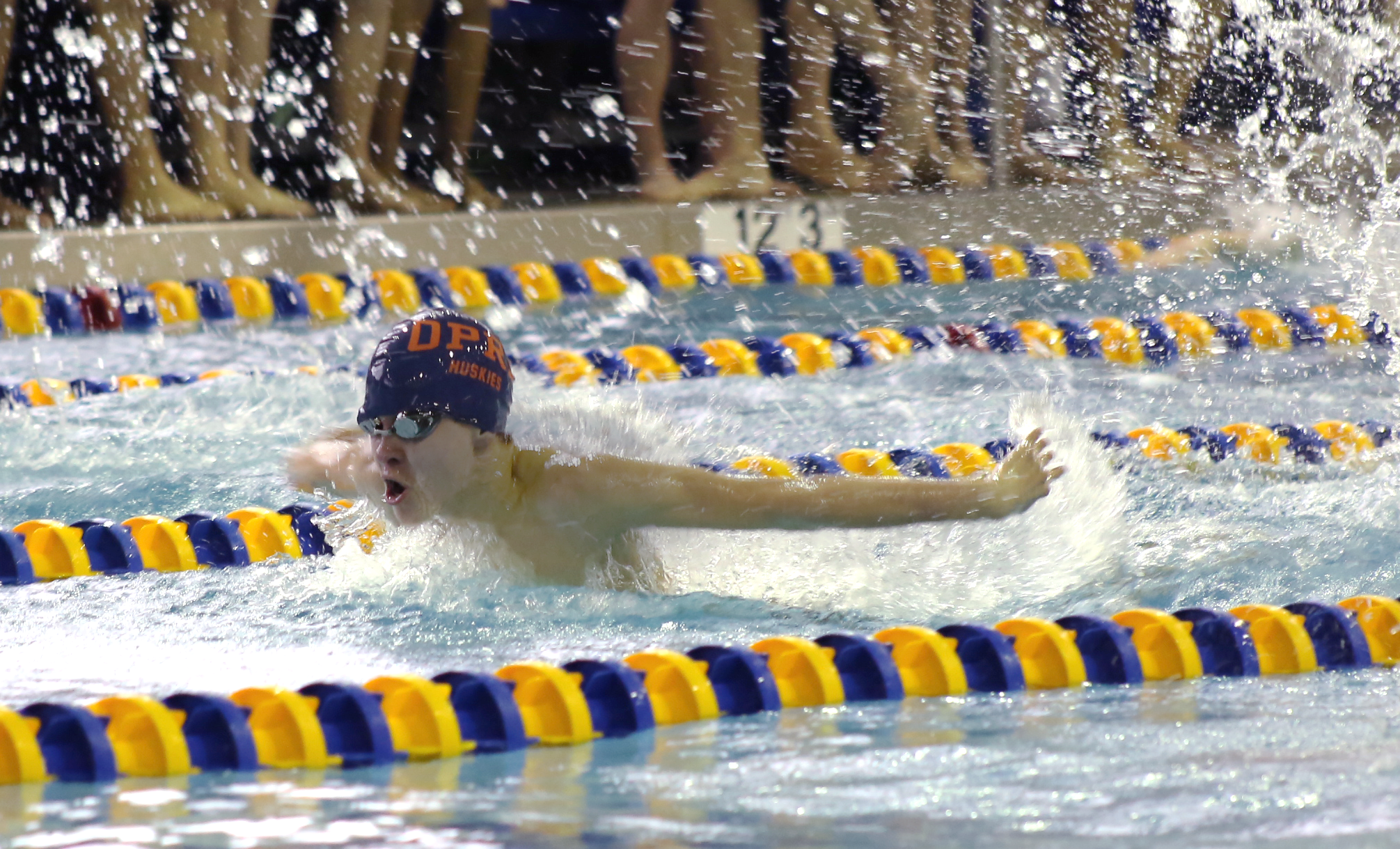 On Dec. 5, the boys' swim team faced off against Fenwick in the East Pool. Four days after the Fenwick-OPRF basketball game, swimmers continued the crosstown rivalry, facing off in 60 events. Although it did not draw the same number of fans as the basketball game against Fenwick, the outcome was the same.
"We destroyed them," said junior Matt Louis. "They won only two events."
Just as the outcome was the same, the swimmers' competitive spirit also mirrored the UIC basketball game. "It's the same crosstown rivalry," said Louis.
The matchup was the swim team's second of the year— and their first win. After several key seniors graduated last year, the team has been looking to prove itself and gain experience. Fenwick came into the meet with a swimmer who had an Olympic-worthy trial time, but he was bested by freshman Benjamin Guerrero, surpassing expectations.
"It was our first win, which felt pretty good," said Louis. "It was cool to see the younger kids really take over. We have a lot of young swimmers who are pushing the team to go faster."
"
At the end of the day, we beat Fenwick, and that's all that matters."
— Matt Aeschlman
One underclassman who stood out was sophomore Will Raidt. He swam the 100-meter backstroke in 56 seconds, setting a pool record and energizing the team.
Encouraged by the performances of the underclassmen, Louis said he believes the team will "have a lot of kids that are going to do really well at state."
The meet took place in a pool that has been the subject of an often heated debate over replacement. Several swimmers were complaining about the pool when they got out after their races, but the pool's future remains unknown. After the referendum on replacement failed in November 2016, the school board went back to square one.
While the debate was raging, it was often brought up that the diving team has to travel to practice and compete. Because neither OPRF pool can accommodate diving, the OPRF team instead competed at Fenwick.
"I definitely think we should get a pool that's up to date," said junior diver Matt Aeschlman. "We go to Riverside Brookfield every day, and it's really annoying because we don't get back till 6."
While they were competing in a separate pool from the swim team, the divers also won their events. Sophomore Tyler Hoyt placed first and senior Charlie Rutman placed second.
"At the end of the day, we beat Fenwick, and that's all that matters," said Aeschlman.
Leave a Comment