Of Monsters and Men: "Fever Dream"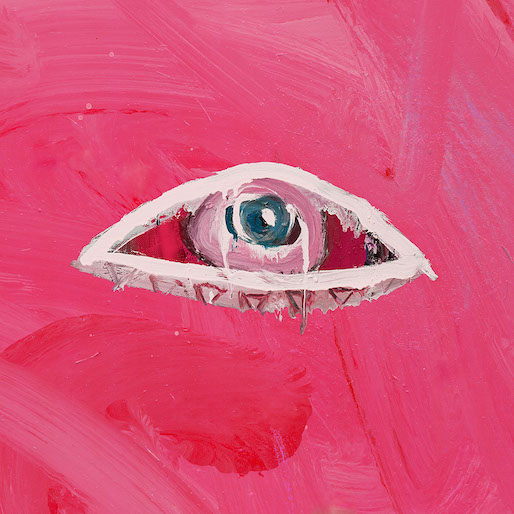 Hang on for a minute...we're trying to find some more stories you might like.
On July 26, the indie folk/pop band Of Monsters and Men released their long-awaited third album, "Fever Dream."
The Icelandic band, mostly known for their hit single "Little Talks" from "My Head is an Animal", have been somewhat overlooked since that debut. While their second album, "Beneath the Skin", was a beautiful, perhaps more mature look at down-to-earth human experiences, it didn't inspire the same reaction the upbeat epics of "My Head is an Animal" did.
"Fever Dream", on the other hand, is a mix of those two styles that works wonderfully. Although the album's more pop-like style has worried some fans, musical growth is important for a band's longevity, and Of Monsters and Men have shown themselves capable of that here. The album's combination of vibrant energy and subdued contemplation is a powerful testament to the band's growth over the last nine years, and old fans put off by its new style should consider giving it a shot.
The album opens with the single "Alligator", a steady, percussion-heavy song with powerful vocals from lead singer and guitarist Nanna Bryndís Hilmarsdóttir. When this single was released, I admit to have been a little nervous. While catchy, the song isn't particularly unique or complex, nor did it sound much like Of Monsters and Men's older albums. I've since come to appreciate "Alligator" for what it is, but it isn't nearly as interesting as the band's earlier work.
Luckily, "Alligator" isn't very representative of the album as a whole.
The next few songs, "Ahay", "Róróró", "Waiting for the Snow", and "Vulture, Vulture", are all excellent. Each has its own unique, mesmerizing beat structure, and all three songs make great use of playing around with vocals. "Ahay", for example, uses co-lead singer Ragnar Þórhallsson to drive the verse while Nanna sings the bridge, and both chime in during the very catchy chorus. "Róróró", meanwhile, has the entire band match Nanna's lower notes to emphasize the terrific high ones.
"Waiting for the Snow" starts off with just vocals and piano, but roughly halfway through the song adds in a soft, regular beeping sound to the beat, giving the song an eerie, electronic edge that carries it above its brethren. That technique combined with some of the voice synthesizers used by the non-lead singers in this song marks the first time Of Monsters and Men have really played around with electronic elements, and the way they use them without overusing them in this song is terrific. "Vulture, Vulture" takes some of the electronic sound palette from "Waiting for the Snow" and combines them with the upbeat, dual singer-style from "Ahay" to create another great piece.
The next song on the album is its second and final single, "Wild Roses." Unlike the previous single, this song is easily a standout and probably my favorite song on the album. The song is beautiful, catchy, and uplifting, to a greater degree than any of the previous songs. My one criticism is that the studio version sounds a little too produced, considering that one of the main joys of Of Monsters and Men is the way one can hear the little flaws and tensions in their voices, but the live recording hits it out of the park in that field.
The following song, "Stuck in Gravity", is more reminiscent of "Beneath the Skin" than any of the album's previous songs. It's initially calm and quiet, but builds up to a haunting finish, with one lyric in particular of note: "Head is still an animal." The repeated lyric doesn't immediately seem to fit in with the rest of the song, but it's definitely a reference to their first album, "My Head is an Animal", perhaps suggesting the band is still the same one that produced that album eight years ago, even if their sound has changed. "Stuck in Gravity" as a whole has some of the best lyrical writing on the album.
The last portion of the album is regrettably not quite as interesting as what came before it. "Sleepwalker" is not only poppier, but more generic than I'm used to seeing from Of Monsters and Men, while "Wars" has catchy verses but an overly dancey, uninteresting chorus. "Under a Dome" is pretty, but the combination of a very slow and mellow melody combined with loud drums doesn't really work for me until it picks up later in the song. It's a song I would probably skip to the second half of rather than listening to all the way through. Luckily, the album ends on a high note with "Soothsayer", which is perhaps a little too similar to some songs in the middle of the album, but is nevertheless catchy and emphasizes Of Monsters and Men's unique musical style.
To summarize, "Fever Dream" is an excellent album that synthesizes Of Monsters and Men's old, folk-esque styles with elements of rock and pop to create a great experience. While a few songs lean too hard in the pop direction (and one or two probably lean too hard toward folk), I would recommend it to old fans and new listeners alike.