OPRF introduces Holocaust course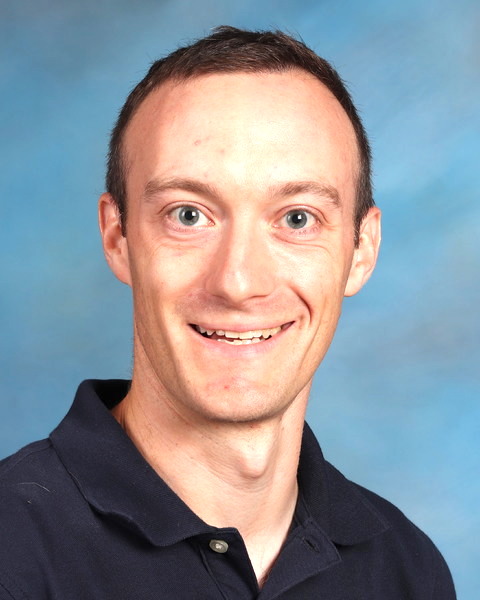 History teacher Michael Soffer has deeply personal reasons for starting the school's first Holocaust class next year.
"My children are the grandchildren of a survivor," he says. "She grew up in rural Poland … She was sent to Auschwitz, and she was separated from her family. She watched her 2-year-old brother get murdered in front of her. Her family got separated, and she was put into the death camp line. And her sister pulled her into the work camp line."
Citing the domestic rise of antisemitism and the AirDropped swastika last year, Soffer has ample motivation to establish a semester-long class on the Holocaust. "The terrorist attack against the shul in Pittsburgh was particularly scary," he says. "That day, I was in my synagogue with my kids, my niece and nephew, and one of the guys who works there came and told us that it had happened." The synagogue went on lockdown.
He is not alone in his experience. The American Jewish Committee reported this year that 88 percent of Jewish Americans believe antisemitism is a problem in the United States. Two percent of Jews reported being targeted with a physical anti-Semitic attack in the past five years. More than 20 percent of Jews say they have heard anti-Semitic comments in person, on the phone, or on social media.
Here on campus, Soffer was alarmed when a student AirDropped a swastika during an assembly last year. This suggested a need for better education about the Holocaust.
He also attended a lecture at northwestern on American media coverage of the Holocaust. He learned that the Holocaust was well reported in the United States, but Americans lacked empathy for the victims. For him, this raised troubling questions still relevant today.
"All of these horrible things that are happening in the world, and what do you do?" Soffer says. "Most of us read about it, we say it's terrible … but how much do we actually do to help?"
Soffer introduced these questions into his psychology class, and students were keenly interested. He proposed the Holocaust class to his wife, colleagues and the history department. They told him to go for it.
Soffer developed a unique curriculum covering both individual histories and big ideas about human nature. On the first day of class, every student will receive a card with the name, birthdate, and birthplace of a Holocaust victim. Each day one of those people's stories will be updated. One student may only get one update: The 2-year-old named on the card was murdered. "For others," Soffer says, "the story will weave in and out of Nazi control, and (the victim will) be fleeing — and maybe getting lucky and getting to Israel."
The class also seeks to answer some of the larger questions brought up by the Holocaust. The first unit is called "Never Again?" and looks at human rights abuses since World War II, such as in Cambodia, or Rwanda. The class also will challenge students with the questions: "How can people turn evil overnight? Could I have been capable of that?"
Kim Blevins-Relleva, program coordinator for education initiatives at the United States Holocaust Memorial Museum, says "Many teachers … say they have three class periods or less to teach about the Holocaust. It's a wonderful opportunity for your school to have this course offered." Also, "It addresses one of the central mandates of education in the United States, which is to examine what it means to be a responsible citizen," she adds.
As for the grandmother of Soffer's wife, Sara Berkowicz moved to Wilmetyr, married, and had children. For her and many others, the Holocaust remained a part of their identity.