OPRF loses one of its best: Brian Davis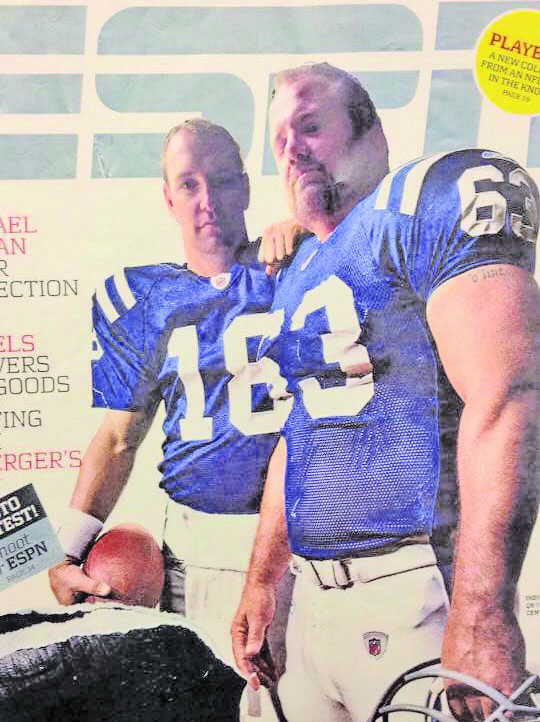 Peter Hostrawser, Founder, OPRF School of Business
January 31, 2020
I was asked to write about one of the greatest teachers I have ever met in 600 words or less. While that feels impossible, I will do my best.
Several years ago, Brian Davis and I went to the CUE Conference in Palm Springs, California.  Apple, Google, Microsoft and all the big names in technology were there. iPads, iPhones, and other cool innovative technologies were being handed out. The weather was spectacular. We were super excited to participate in this conference together.
But, after one day at the conference, I got food poisoning and was very ill. Without skipping a beat, Brian went out and got me a huge container of soup and set up the hotel room to better accommodate my sudden illness. He did this all with a smile on his face. Never complained once. This is the man Mr. Brian Davis was.
I had the privilege of seeing Mr. Davis every school day for 15 years. Mr. Davis was the kindest man I have ever met. Everyone would visit with him before, during, or after school. He listened, he empathized, and he was always positive. He was a gentle giant.  He was a faithful Christian.  Students flocked to him.
He gave students a safe place to enjoy games and social interactions when they didn't feel comfortable anywhere else in the school. He was a kid at heart. Many times I would find Mr. Davis playing on a game along with his students in Video Game Club. Some days, I even joined them because Brian asked me to.
He wouldn't hurt a mouse. Literally. During one year, students found a mouse still alive in a glue trap and Mr. Davis acquired a glass tank and kept the mouse as a class mascot. As the class caught more mice, he also placed them in the tank with food and a running wheel. He was that kind of guy.
Brian Davis was a man who dedicated his life to making others better. His students, colleagues, and friends will tell you there was not an ounce of mean in this man. If Mr. Davis wasn't chatting with students about their lives and interests, he was designing amazing curriculum for them.
I would often walk into room 300 and find Brian waving me over to look at his latest project idea. The excitement in his demeanor and tone got me excited to learn and do more.
He carried that excitement to his students and motivated them to do better. Many students would thank Mr. Davis at the end of a semester or year for his help in challenging them. It was not uncommon for Mr. Davis to share an email from a previous student who graduated years ago to thank him because they were using what they learned in his computer classes at their school or work. Students knew Mr. Davis truly cared about their success. Students felt like they could be themselves in his room.
Mr. Davis was and is a legend. He turned "Room 300" into a place where learning and fun intersected. In my 20 years of teaching, I have never met a nicer, more honest, caring teacher. He will always be a part of the Huskie family.  We lost an amazing teacher, team member, and friend Monday, Jan. 13, 2020. Mr. Davis truly encapsulated "Those things that are best." Rest in peace.
Peter Hostrawser was a business education teacher at OPRF, where he founded OPRF's school of business, and was its department chair before leaving the school in 2018. He is currently the department chair for business and FaCS at Glenbard East High School.  He is also the host of the podcast "Disrupt Education" and co-founder of HallPass Education, providing innovative educational services.