Kobe's legacy: "leave a legend"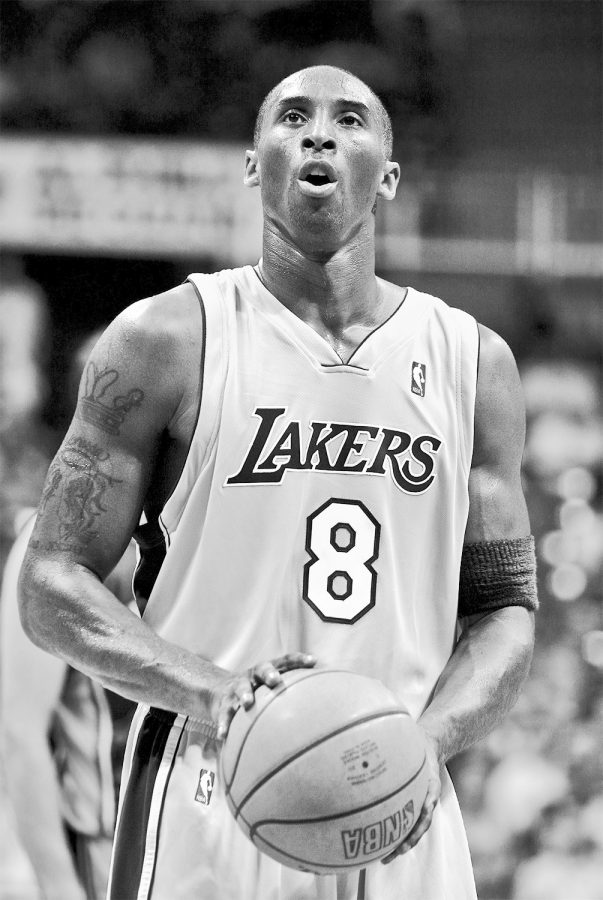 It was Kobe Bryant's final NBA season and I was a 13-year-old basketball fanatic who waited for three hours outside the Westin Hotel in Memphis, Tennessee for one glimpse of the Los Angeles Lakers arriving for their night's stay.
As the purple and gold tour bus arrived and the Black Mamba descended from its steps I felt like I was graced by the presence of God.
The next day I would witness the Mamba poison his victims in his final game in Memphis. Nearly two months later, he would drop 60 points in his final game as an NBA player.
From a scrawny but determined 18-year-old rookie to soon becoming the face of the storied Lakers franchise, leading them to five total championships, to battling through torn ligaments, torn Achilles, and other injuries, to eventually finish his career in the strongest fashion he could, his story couldn't have been written more perfectly.
As a senior, second semester has been rough. After being accepted to college, my purpose here has felt unclear. Every day has been a bore, and it has taken a toll on me mentally. Getting out of bed every morning, simply attending school, has been a challenging feat. The past few weeks I've had the worst writer's block of my life. My motivation has been in complete shambles.
Until I received word of Kobe's death Sunday morning, it was as if I no longer felt emotions at all.
After a moment of utter disbelief, I took Kobe's passing as a sign that I needed to push myself through my struggles instead of dwelling on my dulled emotions. And I believe anyone going through senioritis or any type of hardship should, too.
A 2003 rape allegation, although dismissed, left a looming cloud over Kobe's legacy. Committed to being the best in every way, instead of retreating from the public eye, Kobe's later years were devoted toward gender inclusion in the basketball community and helping people to reach their goals by following his famous "Mamba Mentality."
Kobe famously said, "It's the one thing you can control. You are responsible for how people remember you–or don't… And when it comes time for you to leave, leave a legend."
While his "Mamba Mentality" often coincided with his basketball career: getting to the gym early, staying there late, putting in ultimate effort even when knocked down– that mindset can apply to any form of work.
As a writer, that means getting interviews early and often, doing as much research as possible, and breaking down my articles with an editor as soon as I have substance, among other things.
As a student that means doing my homework every night, studying hard on every test or quiz, and coming to school on time every morning with a positive attitude.
Kobe's number, 24, symbolizes the amount of hours of work put in each day to be great.
As second semester progresses, whether you are a senior or not, keep a Mamba Mentality and don't let anything slow you down. Finish the year strong and leave the building on May 31 a legend.
If you get behind, catch up.
If things are stressing you out, push through them. Because if there's anything Kobe has taught us, it's that we can do anything if we push ourselves.