Drill team qualifies for state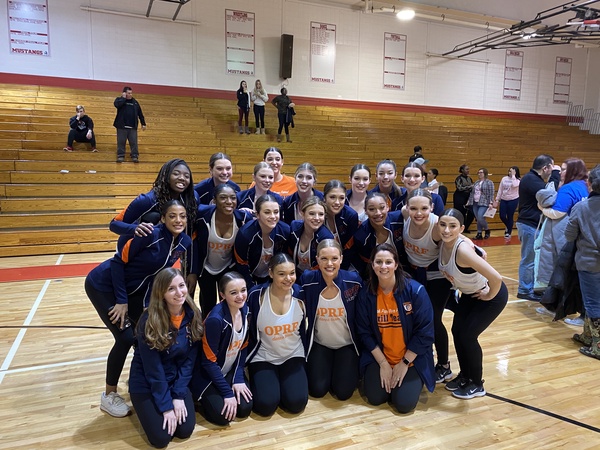 The OPRF Drill Team has qualified for the IHSA State Finals for the first time since 2012 after finishing fifth at sectionals on Saturday. State will be held in Bloomington this afternoon.
"I just want to say that we are incredibly proud of the team," says second-year head coach Carley Tarantino-Spoor. "They worked so hard to achieve this goal and it is great to see them receive recognition and make amazing memories together."
The Huskies plan on using the same routine used in last week's sectional finals after receiving their highest score of the season in Saturday's performance.
"We have changed the routine many times this season and we feel the most confident in what we used last week," says senior Erin Daly. "This week we were focused on perfecting the dance so we can bring our A-game against the top teams in the state on Friday."
For seniors, reaching the state finals has been a long time coming.After qualifying for state, seniors rejoiced, knowing that their days as an OPRF Drill Team member are not yet over. "The team is really excited to go down to state this weekend," says senior Amy Matticks. "As a senior this year's sectionals could have been my last drill team competition so it was so special to qualify for state."