Local debates over proposed "Fair Tax"
The election this November will provide Americans with an ability they haven't had for two years: to make their voices heard through the ballot. Understandably, recent civil unrest and the ongoing pandemic have thrust the race for the White House into the national and local spotlight. However, many other issues and positions are on the ballot this year.
One issue causing many debates in Illinois, and especially in Oak Park, is the proposed "fair tax". The proposal, an amendment to the Illinois Constitution, would change Illinois' income tax rate. Illinois currently has a flat tax rate, which means it is the same rate for every single Illinoisan, regardless of income.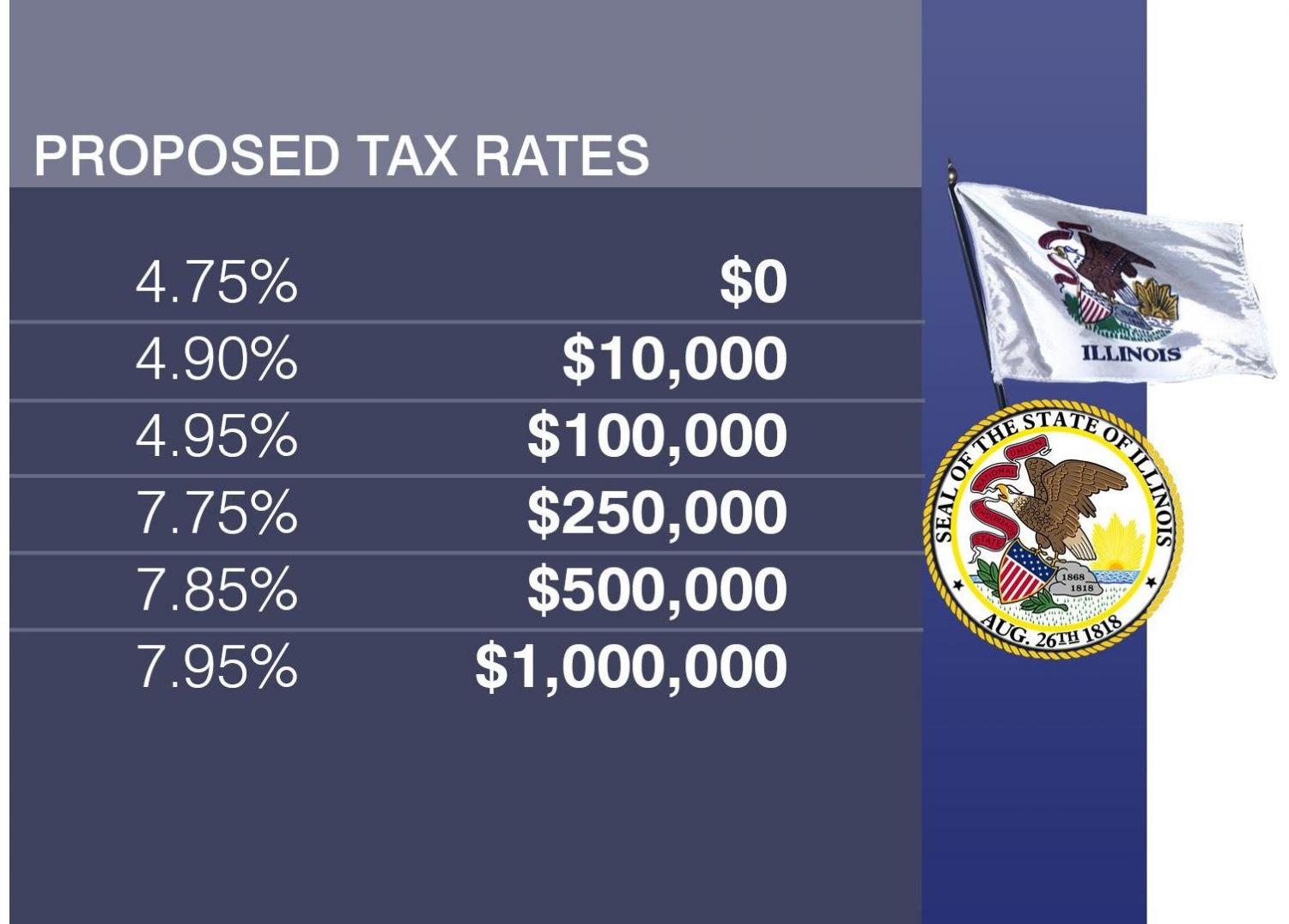 The proposal, if accepted, would institute a rate that increases incrementally as the amount being taxed increases. For instance, an Illinois resident making $85,000 a year currently pays $4,208 in Illinois income tax, or 4.95 percent. However, under the proposed graduated rate, they would pay $4,165, or 4.90 percent. Meanwhile, for anyone making $100,000-$250,000 a year, the income tax rate would stay at 4.95 percent. For residents who make $250,000 a year and currently pay $12375, or 4.95 percent, their rate would increase to 7.75 percent. This would result in a tax increase of $7,000 per year, to $19,753. However, according to the Census Bureau, the median household income for Oak Park residents is $91,945. Therefore, the average Oak Park family would see a decrease in their state income taxes of $46.
While these statistics would seemingly generate support for the proposal from most Illinois residents, there has been a steady opposition to the tax. Opponents fear the tax gives too much power to the Illinois legislature, who could pass new tax rates in the future without bringing it for a public vote.
Chris Plywacz, owner of Reeg Plumbing, an Oak Park-based plumbing company, has been an outspoken opponent of the tax. Plywacz has been featured in television ads, and wrote a letter to the editor to the Chicago Sun-Times opposing the tax. Plywacz, along with other opponents of the tax, argue the tax would hurt small businesses.
Plywacz wrote in his letter to the editor, "what really gets me is that this initial tax hike immediately will affect more than 100,000 small business owners, but it increases the tax rate on large corporations by just 10 (percent)."
However, in opposing the tax to protect his small business, Plywacz may have inadvertently hurt his small business. Because, after Oak Park residents learned about Plywawcz's views, some shared on Facebook that they would not be hiring Reeg Plumbing in the future, and encouraged others to do the same.
For Oak Park resident Carollina Song, Plywacz's vocal opposition was a dealbreaker. "I have used Dan Reeg Plumbing a fair amount over the years…While I don't begrudge the folks at Dan Reeg Plumbing their opinion, they can exercise their free speech rights and so can I. There are other plumbers out there in the community and that's who I'll be using going forward."
Song also emphasized her empathy for small business owners. "I grew up in a small family business. My husband is a business owner. We are supporting the tax, my husband and I, even though for us personally, we would be better if this provision failed." Song later reconciled this apparent vote against her own interests by explaining she supports the proposal, even though it would raise her income taxes, because it would help lower communities' reliance on local property taxes to fund schools "Illinois really funds our schools very poorly and in a manner which just exacerbates wealthy inequality and systemic racism".
Though Plywacz is not alone in his views – he is one of 20 featured members of the Coalition to Stop the Proposed Tax Hike Amendment – he has been one of the most vocal opponents locally.
Song explained that she chooses to spend her money at businesses that align with her views. "In a fair and open marketplace, we have a lot of choices. We make choices based on a lot of things. Including, whether they fit with our values. I don't shop at Oberweis, I don't shop at Hobby Lobby, I don't eat at Chick-Fil-A, and I consider (the situation with Reeg Plumbing) analogous."
Jerry Delaney, the former head of the Oak Park Democratic Party and longtime Reeg Plumbing customer, explained she was shocked when she first saw the commercial featuring Plywacz. "I saw a TV commercial, and I was like 'What? Reeg Plumbing?'" Delaney also explained her shock after learning that Dan Reeg, the former owner of Reeg Plumbing, himself opposed the proposal. "I just was shocked, maybe too, that he had lived in this area, and that this area is so democratic, (and) that he would be making a commercial with so many of his clients watching it."
Delaney went one step further to express her views on their opposition directly to Reeg Plumbing. She shared her experience on Facebook, saying "I sent a message to Reeg plumbing that I was very displeased with their support of voting NO on the Fair Tax issue. That Dan Reeg himself has taken this position is disheartening given the years of business I've given them."
In response to the backlash, Plywacz and Reeg Plumbing have not issued any new statements or opinions. And, for some Oak Park residents, this marks the end of their relationship with Reeg Plumbing.
The proposal will be voted on this Tuesday, either approved or rejected, and then taken out of the spotlight. However, the damages of the debates may be seen for years. And, while the new taxes may negatively affect small businesses if approved, the arguments that ensued before the vote may have worse, lasting impacts.
The reporter reached out to Plywacz for comment, but did not hear back.