NFL Update Week 2, 2021-2022
Week 1 Recap and Week 2 Game Picks
NFL Update Week 2, 2021-2022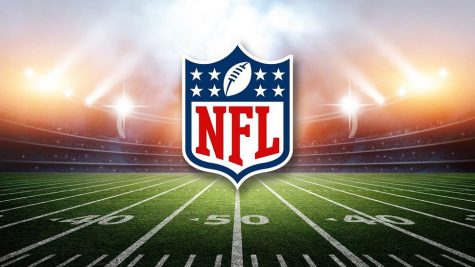 Takeaways from Week 1:
Rams: The Rams offense is going to be a joy to watch this season. In the highly competitive NFC West, it will be intriguing to see their high-powered attack go up against the defenses of San Francisco and Arizona. The Rams carved up the Bears on SNF, and they look to continue their stellar play against the Colts on Sunday. 
Cowboys: A fully healthy Dallas Cowboys offense is very scary. Dak Prescott looked great in his first game since week 6 of last year, and his chemistry with Amari Cooper is especially good . Sadly Ezekiel Elliot continues to look washed up, finding nothing on the ground nor in the air last game. The Cowboys defense also has a ways to go, but if Micah Parsons can develop quickly they can be an average unit by the end of the season. 
Packers: The Packers are lucky that every other team in their division also lost their openers, because Aaron Rodgers put up arguably the worst performance of his career against New Orleans. The Packers generated nothing on offense all afternoon and were not able to stop the balanced offensive attack of the Saints. They will look to turn it around against Detroit on MNF. 
Falcons: The Falcons have a ways to go if they want to contend for a playoff spot. Their defense got picked apart by Jalen Hurts and the Philadelphia rushing attack during the last three quarters. Matt Ryan was sacked three times and didn't get anything going on offense, scoring only three points. As a whole, the Falcons played a poor game, but a middle-of-the -road schedule moving forward may allow them to turn their record around. 
Broncos: The Broncos defense is legit. Even without Bradley Chubb, the team got constant pressure on Daniel Jones, forcing a crucial fumble in the final three minutes of the third quarter, killing the Giants momentum. Kyle Fuller, Bryce Callahan, and Patrick Surtain highlight a secondary that will make quarterbacks lose sleep the night before playing them. If Teddy Bridgewater can manage the offense like he did on Sunday for the rest of the season, the Broncos look to be a very formidable team. 
Titans: The favored Titans got stomped by the Cardinals on Sunday. Their defensive scheme does not match up well with air-raid attacks, making an unfavorable match up for them. Going forward, Ryan Tannehill will likely need to step up and take some of the load off of Derrick Henry, because when Henry stalls, the whole offense stalls.
Dolphins: Despite putting up only 17 points, the Dolphins managed to scrape by against rookie QB Mac Jones and the New England Patriots. Tua Tagovailoa didn't look great, but he can get away with that because of the Dolphins's talented defense.. That being said, the Dolphins offense did not look entirely bad, as Jaylen Waddle scored his first career touchdown on a short three-yard screen, and their offensive line held up well. 
Bengals: The Bengals offense and defense played well in an overtime thriller against the Vikings. Joe Burrow finally completed a pass over 30 air yards and a healthy Joe Mixon tore through the Bengals front seven. Furthermore, Jessie Bates and DJ Reader highlighted a defense that withstood two Vikings drives in overtime. They look to continue their stellar play against the Bears this week. 
Game of the Week: 
Raiders v.s. Ravens on Monday Night Football was one of the most thrilling games in recent memory. The Ravens jumped out to an early 14-0 lead, but the Raiders cut the lead to seven at the beginning of the fourth quarter.
As time in the fourth quarter dwindled down, Ravens kicker Justin Tucker nailed a 47-yard field goal. Derrick Carr then led a 35 second drive that culminated in a Daniel Carlson 55-yard field goal. 
Going into overtime, Raiders fans in Allegiant Stadium were in a frenzy after their team won the coin toss. Then with 7:16 left in overtime, Carr lobbed a pass to Bryan Edwards, who seemingly scored to win the game. Reporters streamed onto the field, the crowd went crazy, and opposing players even started shaking hands with each other. But after further review, Edwards was ruled to be down at the one yard line. 
After a false start, the Raiders offense had third and goal at the six yard line. Carr then threw a brutal interception in the end zone, which set up Baltimore at the 20. Then in an insane turn of events, Lamar Jackson fumbled the ball right back to the Raiders in Raider territory, allowing them to kick a game-winning field goal. 
In what is likely to be a game of the year contender at the end of the season, the Raiders somehow pulled through. The Ravens defense simply failed in crucial moments; they blitzed on every single important down, leaving their inexperienced corners in man coverage against good receivers. This strategy is not effective against a guy like Derek Carr, who has played in the league for seven years and knows how to handle pressure from blitzers. This match up was an easy pick for game of the week. 
Week 1 Results: 
Archie: 10-6
Drew: 8-8
Jimmy: 10-6
Calvin: 5-11
Week 2 Game Picks:
Thursday 7:20 P.M.
Giants at Football Team
Sunday 12:00 P.M.
Patriots at Jets
Broncos at Jaguars
Bills at Dolphins
49ers at Eagles
Rams at Colts
Raiders at Steelers
Bengals at Bears
Texans at Browns
Saints at Panthers
Sunday 3:05 P.M
Vikings at Cardinals
Falcons at Buccaneers
Sunday 3:25 P.M.
Titans at Seahawks
Cowboys at Chargers
Sunday 7:20 P.M.
Chiefs at Ravens
Monday 7:15 P.M.
Lions at Packers
Leave a Comment