OPRF honors alumni in Tradition of Excellence ceremony
The Tradition of Excellence assembly is a long-running yearly event at OPRF, with nominees dating back to the class of 1917 Beginning in 1982, the ceremony has continued for nearly 40 years. Although last year's ceremony was canceled due to COVID-19, the honorees for 2020 were celebrated over a schoolwide Zoom webinar Nov. 12.
The three honorees this year are Dr. Kiona Allen, Dr. Charles Kramer, and Nathan Dudley.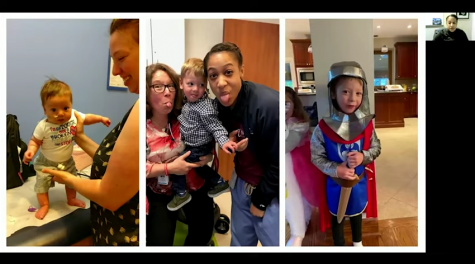 Allen is being honored for her incredible medical work as a pediatric cardiologist. Kramer is being honored posthumously for founding the Family Institute of Chicago. Dudley is being honored for his impact on students' education with projects like "The Billion Oyster Project," which grew 1 billion oysters in the New York Harbor.
Winners of the Tradition of Excellence award must be nominated by a community member through an online form. Student council leaders then choose between the nominations and vote on who they feel best deserves the award.
Student council member Maeve Stuco says her favorite part about selecting the winners is "getting to interview the winners and getting to know about their life, and the inspiring work that they have done in their careers…looking through the documents about these people and seeing the impact they have on the world is my favorite part."
Student Council president Zen Phillpotts said her favorite part about choosing the nominees was meeting them. "I get to sit and talk with the nominees and learn more about their lives and stories," she said.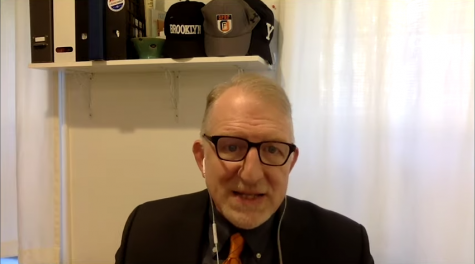 Most years two to three nominees are selected. Nominees must be OPRF alumni for at least 10 years. Director of Student Activities Susan Johnson then takes the selected candidates to the Board of Education for final approval.
Previous nominees have come from a number of backgrounds. "We've had journalists, politicians, medical doctors, we're looking for people who go off and do things that impact others," said Johnson.
This year's Tradition of Excellence was live streamed to students in their second period classes to avoid a large gathering of students inside the auditorium. Tradition of Excellence is typically conducted during the first or second week of November. The candidate selections are made in May of the previous year.
Nominees are also treated to a special day at the school. "We take them for a brunch in their honor, they can bring their family with them. The student council leaders then take them on a tour of the school after the brunch," Johnson said.
Allen is a pediatric cardiologist who lives in Chicago. She chose to enter the medical field because of her interest in science and biology.
Allen decided to go into pediatric care because she always enjoyed working with kids. "As I went through my training I discovered that I enjoy taking care of the sickest kids and taking the lead in the most highly charged situations," said Allen. "It's incredibly rewarding to see the impact you can make on people's lives."
Allen says OPRF's environment of encouragement and wonderful teachers was a large part of her success. "It was the expectation that I would succeed and that I could do anything and be anything," said Allen. "You need somebody to believe in you, in order to be able to believe in yourself."
At OPRF, Allen was a member of the gymnastics team. "The friendships I've made there lasted a lifetime," she said.
To view the assembly in full, click here.
Leave a Comment