Remembering Saki, friend from George's Restaurant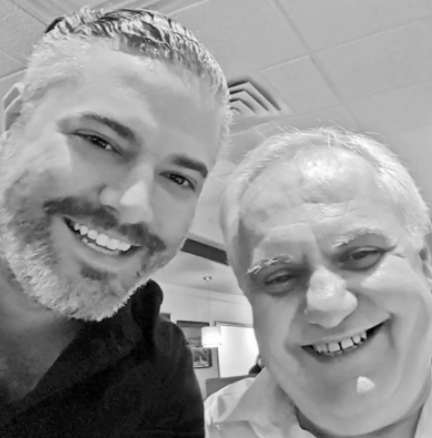 On Saturday nights before the pandemic, my family would go to George's Restaurant on Oak Park Avenue. Going to a diner made for an unconventional dinner, I would order chocolate chip pancakes, and my brother would sometimes get a hot dog.
But the pancakes and hot dogs weren't what made my family come back each week. It was the personal touch of the restaurant, specifically the care and the humor of the owner's two sons working those nights, Saki and John Konstantos.
Only one of the brothers would be working each night, so I always waited to see which brother it would be. John would be friendly but would also poke fun at me and my brother. One time I brought in a Rubik's cube, and he teased that I couldn't finish it. Saki was professional and unbelievably kind, but still down-to-earth. I talked to him about my baseball endeavors and his family history.
Eventually, my family became such regular customers, going consistently for about four years, that Saki and John didn't feel the need to give us menus when we sat down. When it was time for them to come to make conversation with us before our food was served, they knew the booth that my family sat in each time.
I remember multiple times leaving George's Restaurant with my parents commenting on how Saki would make a great dad. Although he wasn't a father himself, I viewed him as an important role model to me and my brother.
When I heard of the 36-year-old Saki's passing due to a heart attack last month, I immediately wished I could have had one more conversation with him while waiting for chocolate chip pancakes. One more time to connect, one family to another.
I also thought of the importance of local businesses. During the pandemic, many people urged others to buy from local businesses because of economic hardships.
But what I realized was that supporting local businesses can also have the benefit of creating a community. The relationship my family had with the brothers would not have happened at any chain or high-end restaurant. Some friendships can only be made right down the street.
View Comments (2)