False Publication releases "Tacenda"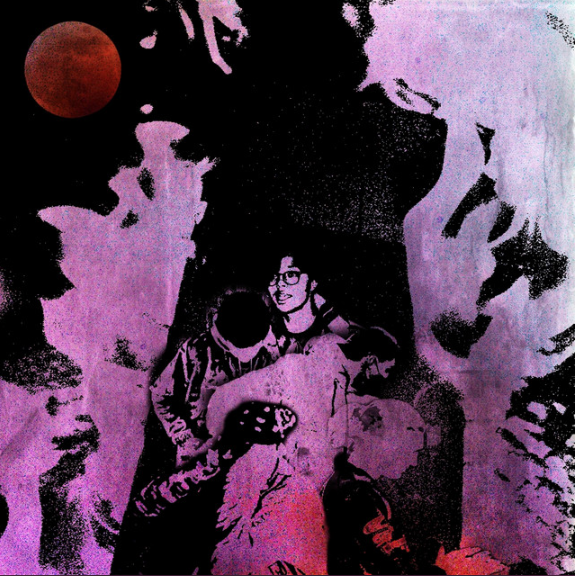 False Publication excited their fan base with a new album Dec. 18. "Tacenda" adds to the band's alternative hip-hop library. False Publication's lineup includes OPRF seniors Dakota Pepper, Eric Henkes, Patrick Diakite, Devin Smith, and Jack Dwyer. Everyone contributes to the sound with their vocals and verses, and Henkes, Diakite, and Dwyer work on production.
Pepper says the album title means "things that are better left unsaid." The process took about a year in total and is a culmination of their work and progress since their 2019 album "Propaganda."
The album begins with the title track "Tacenda." The one-minute introduction gives the listener an idea of what the rest of the album has to offer. The pitched down vocals contribute to the Lo-fi sound of the first track. The second track, "Silent Hill," brings in flows similar to the band's previous work paired with a heavy bass beat and surface level lyrics.
"Patagonia" focuses on a typical high school problem of "Ridin' round town not a single place to go," raps Dwyer. The upbeat track with Joji-inspired melodies then has a beat switch and Diakite delivers a Maxo Kream-esque final verse. "Introspexion" features fellow Illinois based artist Spex, The Sin of Sloth. The strong Chicago-rap influences are evident and comparable to Chicago artist Saba. The piano under the lofi beat and personal lyrics like, "Breathing speaking as we're sharing our being isn't easy as it once was, sometimes I don't even want love," raps Spex.
The album continues with "Chicago" that describes the city over a trap beat similar to ones used in False Publication's earlier days. Then comes "Fetus," which is many of the band members' personal favorite song off the album. "Pennydrop" begins with the group chanting, "Room silent you can hear a penny drop," gradually getting louder, which then breaks into Brockhampton like flows. "Drop Dead Camaro II" has an angrier tone contrasting with the soothing beat of the next track, "Sunfire." The album finishes with "Chest Muscle," a track full of imagery that is a look at the band's past.
False Publication draws influences from artists like Joji, Tyler, the Creator, Joey Bada$$, and Westside Gunn. "Production wise, probably Playboi Carti (inspires me)," said Henkes. The band writes their verses individually then collaborate in Henkes' closet studio to record tracks. Dwyer, Diakite, and Henkes work together on beats and Henkes is the main sound engineer. Henkes also designed the cover art for "Tacenda."
False Publication is one of the most popular rap bands at OPRF, averaging 500 monthly listeners on Spotify with over 20,000 streams on "Glistening" from their EP "A Long Way Down."
In the coming year the band hopes to book more gigs in the Chicago area. Through the pandemic, they played at local record store Val's Halla. They also were planning to perform with Rich Robbins on New Years Eve, but the recent COVID spike postponed the event until March. In the future, False Publication would like to collaborate with Redveil, Smino, Pharrell, and Chicago-based artists Rich Robbins, Saba, and fellow OPRF band Flower Grease. They hope to continue creating together after high school.
Streaming for "Tacenda" is available on Spotify, Apple Music and Soundcloud.
View Comments (1)