Baking outside the box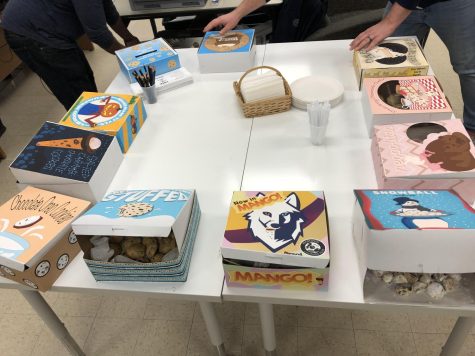 A long-running OPRF tradition has returned after a two-year hiatus due to Covid-19 restrictions. On May 3 the OPRF baking and pastry classes competed in a cookie bake-off. Ten groups of students collaborated to perfect a unique cookie recipe. Some of these included a three-flavored neapolitan style cookie, a pumpkin cookie, and the winning dessert: a chocolate oreo crumble cookie. The winning group's chocolate oreo cookies were inspired by the popular "Crumbl" cookie brand, which is known for its cookies with unique flavors and styles. Students researched various recipes and chose the one they wanted to bake. On May 4, the cookies were judged by OPRF staff members. OPRF's graphic design 2 class also created unique and artistic boxes for the desserts to be displayed and judged in.
Competition winners were junior Kelly Cortez, Niko Haas, Taylor Smith, Emily Thiesse, and Crystal Thomas.
Cortez took baking and pastry because baking is one of her hobbies, and she likes to bake with friends and family. Cortez's favorite part about the competition came after the cookies were baked: "My favorite part was decorating the cookies. It was really fun to bake with my friends and see the final product. Overall it was a very fun experience," she said.
Baking and pastry teacher Kristina Belpedio organized the contest 10 years ago. Belpedio desired to create a team-oriented competition that involved the graphic design classes. Belpedio thought about how the cookies could be displayed, and decided to ask graphic design teacher Valerie White if her students could design display boxes "It's (the boxes) a really fun way for students to work together on a creative project." Each group's cookies were paired with a unique display box created by graphic design students.
Belpedio also thinks the competition is a great tool for teaching students important skills. "FAC (family and consumer science) classes are important in general, it's all about real-world application and skills which are really critical for the life of any individual," said Belpedio.
The cookie bake-off also brings valuable experience to the graphic design 2 students. "It's a good experience for the graphic design students because there is no feedback or advice to go off of, which happens in graphic design," said White. The graphic design students were given the recipe of their assigned cookie one month ahead of the competition. They were tasked with designing a creative box inspired by their assigned cookie recipe. The designers had a large amount of creative freedom, and could design almost anything appropriate to the cookie's theme and recipe. White says they believe combining the baking and graphic design classes together creates a fun environment that motivates students to do their best. "The idea that it's (the competition) a collaboration, and the students know that somebody is on the other side working in tandem with them, it makes the kids a little more proud," said White.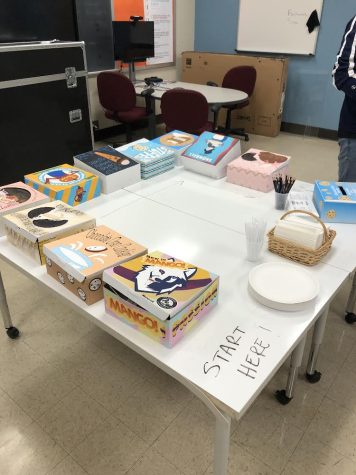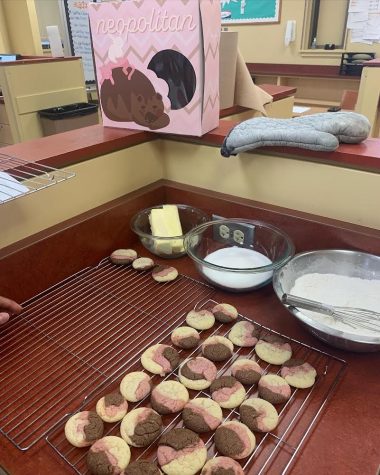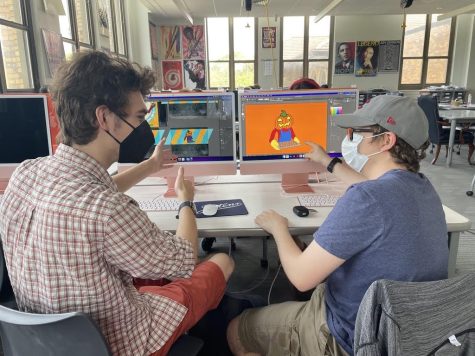 Leave a Comment