Stylistic student-made sounds
Looking for new music? Look no further: someone you know may be your new favorite artist. Student-made music is not a new thing for Oak Park and River Forest High School. Last year, bands like Canna Soup, the Squeegees and False Publication filled students' headphones. With most of those band members graduated, a space has opened up in OPRF for new sounds and bands.
One of those new artists is senior Alistair Johnson, also known as Flomble. His nature-inspired, ambient sound is perfect for studying, background music or even falling asleep. Johnson began experimenting with making music over summer 2020. "When I was out with my friends, I would open up GarageBand and hit record," said Johnson.
Johnson's stage name, Flomble, came from a middle school Xbox handle. "I hate the name Flomble. I think it's ridiculous. I've just been using that name for so long I can't really change it," Johnson said.
His newest album, "aeonium," contains eight songs with titles such as "suncup," "agave," and "arboreum." "Aeonium is a type (genus) of succulent, and most of the song names are also types of plants," said Johnson.
The author and Buddhist monk Geshe Kelsang Gyatsu is one of the most influential people in Johnson's music. "He wrote a book about Buddhism that made me want to make ambient music," said Johnson. The Buddhist monk has written countless books covering meditation and self help, an example of which is "How to Transform Your Life." Johnson's ethereal sound goes hand in hand with meditation and reflection.
Johnson uses samples of Nigerian music, as well as gospel music, to create his laid-back sound. The natural, unadorned style of Johnson's music allows for the listener to escape into their own head and possibly find peace in an otherwise hectic world.
The song "Pagoda Village" features a choir of birds chirping repeatedly behind ambient noise. "Mahogany" has a somewhat eerie beginning that falls into calm, deep tones that flow through the song.
Johnson had the help of Brendon Culloton, a music teacher at OPRF. "He taught me how to use the software (Logic Pro X)," said Johnson. Johnson also is a part of the label Cyan Sun Records, a company that is home to five artists, including Flomble. "The guy who runs the label just dm'd (direct messaged) me on Instagram and said he likes my stuff," said Johnson. He then sent the label a project, and they decided to take him on as a client.
"Aeonium" was also sold on cassette by Johnson. "People liked it because they bought cassettes, and no one has a cassette player," said Johnson.
Johnson does not want to pursue music as a career, but "Flomble" will live on. "I will probably make music as long as I'm alive just as a hobby. It will never be a job," said Johnson.
While this style of music may not be for everyone, it is definitely worth listening to at least once.
Senior Dylan Clancy, who creates under the name Never Again in My Life, also released a new project. The project, "It's So Nice Waking Up To The Smell Of Trees In The Morning," features four songs, each around four minutes long.
The album cover was composed of a picture of a deteriorated chair surrounded by foliage. Clancy later changed it to a grainy picture of a train with a picture of himself overlaid. The lines, "If I feel lost, which happens often, the trees help me calm down, I love you trees, I love you," are written next to it.
Both the title of the project and the imagery presented in the album cover are inspired by Clancy's love for nature. "I like trees. While I was making music or walking around, I would just be staring at trees," said Clancy.
Clancy's sound is similar to the sub genres of math rock and shoegaze. Math rock emerged in the late 1980's and is characterized by rhythmic variety, causing it to sound technical or mathematical. The indie rock and post-hardcore subgenre was brought to light by bands like Slint and American Football.
Shoegaze also emerged around the late 1980's. Originating in the British Isles, Shoegaze focuses on creating a "wall of sound" and deemphasizes vocals. Distorted guitars and echoing reverb characterize the style of alternative rock.
Senior Mike Delisle helped Clancy by playing the drums. Clancy produced all of his music in his bedroom, playing bass and guitar as well as doing the vocals. "I think I had limits in how technical I could get with time signatures because Mike wasn't in the room with me," Clancy said.
OPRF has a large community of musical artists, from the immense amount of music classes that are offered to after-school clubs.
Sophomore Frankie Gilfillan played keys for the band the Squeegees. Gilfillan enjoyed being a part of the band and rehearsing with the other members. He has been playing piano since he was a kid, and then he started playing with other artists as a part of School of Rock. "I think it mainly benefits the participants of the band. It's a community that you can feel really comfortable in," he said.
Clancy and Johnson agree that making music is something that makes them very happy. "I have a lot of pride in my music. Whenever I'm feeling down it feels good to scroll through my library and see my music," said Johnson.
"There's nothing I don't like. From creating stuff to be proud of to putting what's on my mind onto something physical. It's also a really good ego boost," said Clancy.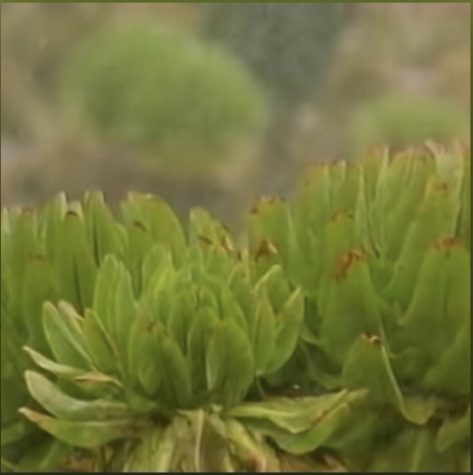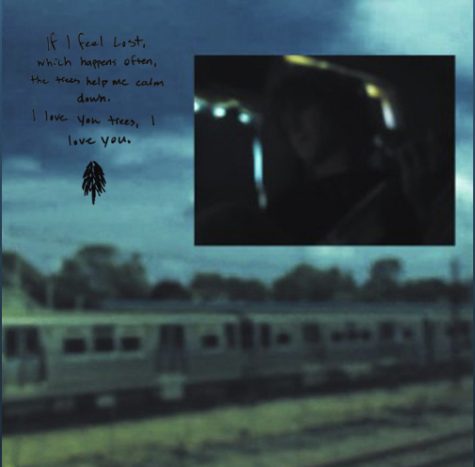 Leave a Comment