Girls' Field Hockey finishes season strong
2021 was an extremely successful year for lots of OPRF sports, but none were more successful than the girls' field hockey team. The team made it all the way to the state championship, losing to New Trier. "All that success was the culmination of a lot of hard work over the last four or five years," said head coach Kristin Wirtz. 
"It was all about changing the mindset within the program, as well as our goals, and realizing what we were capable of. I think last year was the first year we really saw that come into effect."
The team has carried that success that they experienced last year into the 2022 season as well, having another very impressive season, despite losing 17 seniors to graduation. "This group has stepped up and continued to push and really maintain those expectations," said coach Wirtz.
"An interesting piece about the seniors is that not all 11 of them were on varsity last year. I think that brings an interesting new perspective which has been good to see," she added.
"Each of them has their own leadership roles that they bring to the team. They're all good people and very hard-working."
"The expectation is set for you as a player as soon as you enter the program as a freshman, not just when you make varsity," said senior captain Caroline Revsine.
"We had so many great leaders last year that the returning players were able to emulate their leadership this year," she added.
"We were able to keep the intensity of practices high and work towards our collective team goals which contributed to our overall success this season," said senior captain Lily Rose Drews. 
Drews is one of the three captains, including seniors Katie Golla and Caroline Revsine, however Wirtz also included seniors Ada Louise and Katie Werthmann into the leadership conversation despite not being captains. "Those five have really maintained the expectations for the group outside what the coaches are preaching," said Wirtz.
"They've done a nice job of getting the team together outside of practice and keeping people motivated and on the same page. As the season goes along it can be hard to see the goal when your body is tired but I think they've done a nice job."
 With all the success from the previous year it can be easy to get distracted, but the team understands that this is not an extension of last year, but a new year on its own. "I think last year we proved to ourselves what we could do as a program and this year we were able to be confident and play without having anything to prove to anyone," said Revsine.
"However, we never felt like we had to be the exact same team from last year because we knew that wasn't possible," she added.
"There was a new expectation on what we wanted to achieve," said Wirtz.
"We lost a ton of people, and I think this group has really stepped up and continued to push and maintain these expectations."
"Coach Wirtz never compared us to last year's team," said Revsine. 
"Instead we set a new expectation of being the best version of our current team rather than a new version of last year," she added. 
"This group has done a really nice job of making this team their own team, not trying to be something they're not. They continue to be competitive, keep a strong work ethic and fight for what they want. I'm really excited for them."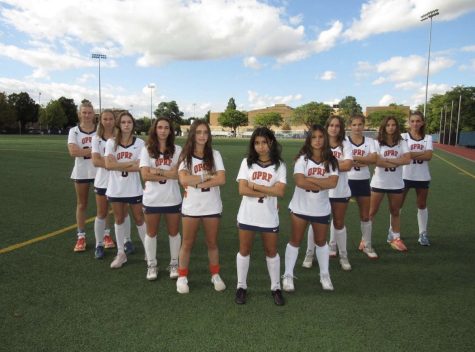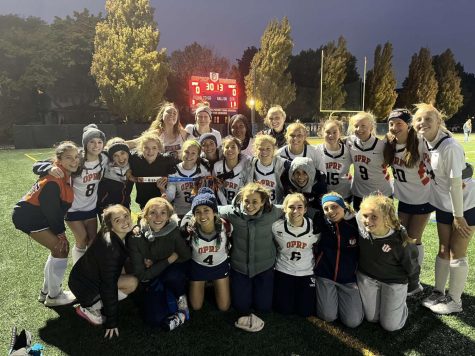 Leave a Comment