OPRF named exemplary; in top 10 percent in Illinois
The Illinois State Board of Education named Oak Park and River Forest High School "exemplary" in October, putting the school in the top 10 percent of schools in the state.
"It's really just affirming that we're doing good work," Superintendent Greg Johnson said.
The rating was based on several measures including SAT scores, graduation rates and chronic absenteeism.
OPRF was already exemplary in academics and graduation rates. The chronic absenteeism rate was where the school struggled the most, according to Principal Lynda Parker. "We're supposed to be in school each and every day," she said.
According to the Illinois School Code, "chronic absence" occurs when a student misses 10 percent or more school days in a given year, with or without a valid cause.
During the 2021-2022 school year, Parker led the initiative to set a tone to get kids in class and on time. School officials instituted the Attendance Matters program, which included hall sweeps, new tardy policies, one-minute bell songs and constant reminders to get to class.
"We all believed that we could get there," Parker said.
With the cumulative efforts of staff and faculty to ensure these new measures and the tactical shift in addressing excessive class tardiness and absences, OPRF was able to significantly reduce chronic absenteeism rates from 20.5 percent in 2021 to 13.6 percent in 2022.
Teacher and hall monitor Keldra Rabichow said, "I longer have to repeatedly tell kids to get to class…there's a big change there."
Security Monitor Judith Trigueros agreed, saying, "It's a lot smoother this year. I've seen less back and forth between students and teachers in between classes."
Other factors that contributed to the designation included ninth graders on track to graduate, math and language arts proficiency on the SAT, the climate and culture of a school, participation in science assessments and English learners' progress to proficiency.
"We work conscientiously to ensure our teaching and learning and our school environment are exemplary," Parker said.
Since OPRF now met the criteria, it was named exemplary for the first time on Oct. 28 when ISBE released its Illinois Report Card, the state's official source for school data. Previously, OPRF was named "commendable" by the state.
While recognition that OPRFHS has been named exemplary is gratifying, school officials continue to stress the importance of continuing to work towards an even higher standard of greatness. This is just one achievement of many to come, school leaders said.
"Changes and improvements still have to be made in order to better serve all of our students," Johnson said.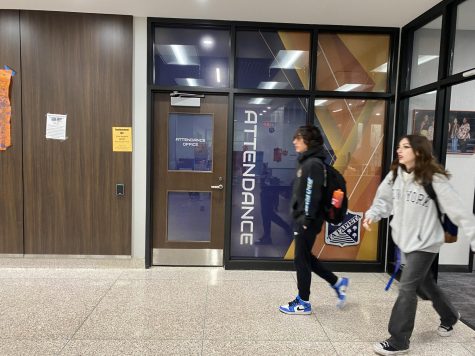 Leave a Comment