Boys' Basketball prepares for Chicago Elite Classic vs. Fenwick
The boys' basketball team is working hard to prepare for its game versus arch-rival Fenwick.
Oak Park and River Forest High School will face off against Fenwick High School on Friday Dec. 2 at the Credit Union One Arena, 525 S Racine Ave.
OPRF's relationship with Fenwick is contentious, and the rivalry is bitter. Last season OPRF had a solid record of 15-11. In contrast, Fenwick went 9-18. OPRF beat Fenwick last year with a score of 62-52.  "We are two schools in Oak Park. One private school and one public school. It's as intense as it gets for bragging rights," said Gary.
To prepare for the game, the team is maintaining its current routine. OPRF senior and shooting guard Max Johnson is trying to play as strong of a game as possible. "(We're) working on making a lot of open shots, getting the crowd going and getting the momentum going," said Johnson.  
OPRF senior and point guard Christian Marshall believes that an aggressive game will defeat Fenwick. "We have to attack them first before they attack us, and we have to stay positive," said Marshall. 
The team has many strengths this year, according to both the players and coaches.
Coach Phillip Gary has high hopes for the team this season. "Closing out the first week of practice, the team has been getting better every day," he said. "Our strengths are we have some returners back from last year, blended with some young and hungry up and coming players."
Marshall believes that the team is "very fast and strong," while Johnson believes that the team "has lots of strong bodies and individual players."
As for the team's weaknesses, the team sees very few overall. "Our weakness right now would be our youth as a team. We have a young team, some would say," said Gary.  
Enthusiasm is high going into the game. "I'm excited," said Johnson. "It means a lot to the fans and us to win this game."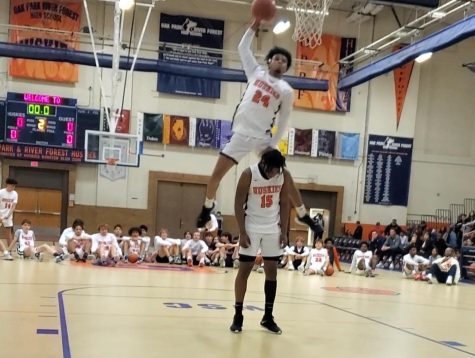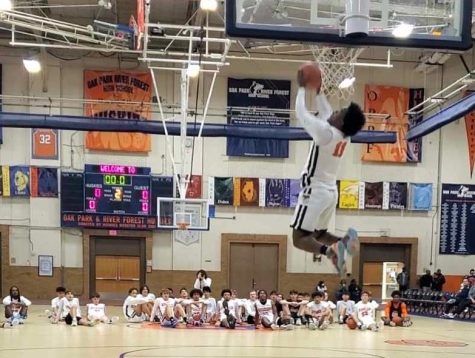 Leave a Comment