Perspective: Event Supports African American families
Oak Park and River Forest High School held the National African American Parent Involvement Dinner on Tuesday, April 25. With the motto "Bridging the Gap," the event heartily welcomed but was not limited to Black families within the OPRF community.
The evening began with a dinner, followed by a performance of the Black national anthem, "Lift Every Voice and Sing," by True Colors, OPRF's acapella group for students of color. After introductory words by Principal Lynda Parker, the school then showcased student artists. I performed a piece of spoken word poetry, and Kuumba Kids Dance, a company located in Oak Park, gave a performance with a mix of West African and Caribbean styles.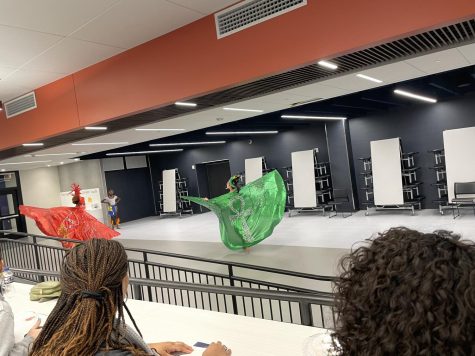 Closing out the event, Kelly Richmond Pope, the keynote speaker, spoke about the importance of diversity in education.
Pope is a forensic accounting professor at DePaul University and has made appearances on media outlets such as BBC and The Wall Street Journal. She highlighted how in Advanced Placement and honors classes diversity is often lacking.
This dinner is held annually with the goal of supporting Black students in their education journey.
Leave a Comment