Best Buddies strives for inclusion at OPRF
Throughout the year, the Best Buddies club at Oak Park and River Forest High School has been spreading the message of inclusion to the school community.
Best Buddies is an international nonprofit that creates opportunities for people with intellectual and developmental disabilities. At OPRF, Best Buddies has an event once a month. Recent events have included a karaoke night, bowling, a talent show and holiday parties.
In addition, a "chapter meeting" takes place every other Thursday morning, as well as a meeting with the officer board once a week. The activities pair students with intellectual disabilities with "buddies" from the general education population.
Senior Talia Cassel, the Best Buddies board president, believes that the essence of the club is "accommodating everyone's needs and making sure everyone belongs." Cassel thinks that "recognizing barriers and making sure you realize they exist so that you can break them down or adapt and find other ways" is an essential part of supporting the Best Buddies community.
Recognizing barriers is one of many things that students at OPRF can do to support the mission of Best Buddies, according to senior Brianna Ferrarini, the club's vice president. She believes that students can spread the message of inclusion by "acknowledging all individuals with disabilities," as well as "making sure that they are comfortable" and helping them "to know that they are not alone."
Ferrarini said she loves "being a part of best buddies because the chapter meeting and once a month events are a lot of fun." Ferrarini added that some of the best ways to support students with disabilities are "including people with and without disabilities in shared experiences," as well as "being respectful of their needs." Ferrarini explained that students should not "assume that they need your help." However, she added, it's "OK to ask if they need assistance."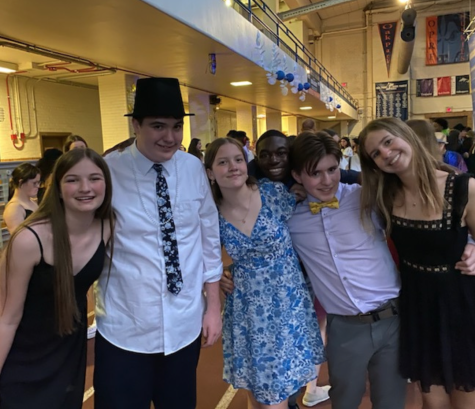 Rashad Singletary, a PE teacher and faculty sponsor of Best Buddies, said, "I've learned that I still have a lot to learn because there's always ever changing language, ever changing thought processes and ability levels."
On March 16, for the first time since before the pandemic, the entire student body gathered in the fieldhouse for the annual Inclusion Assembly, featuring the Best Buddies Special Olympics Basketball team. "I think it's an exciting way to promote inclusion for the school, and also give the opportunity to play basketball in front of the entire school," said Cassel.
Although Best Buddies plans monthly events, the Spirit Assembly is the only one that the entire school attends. "I think all -school events are important," said Ferrarini. "It builds teamwork, communication, relationships, and senses of belonging. And it creates good opportunities for the community to participate." Singletary added that "I see the good that comes from when you actually have a pride in something. You see the warmth and the joy that it brings."
Senior Margot Sloan, a board officer, agrees that "It was so fun to see the whole school come together and support the special Olympics basketball team!" The message inclusion is consistent in the goals of Best Buddies, but it means something different for everyone.
To Sloan, inclusion means "treating others the way we want to be treated. Inclusion shouldn't be hard because it is really not about being more kind or compassionate but just about treating everyone with the same respect and kindness."
To Cassel, inclusion means "having a sense of belonging. It's not just everyone having a seat at the table. It's everyone having a voice at the table and every voice being listened to and heard taken into account."
To Singletary, inclusion is "a place where everyone feels safe and belongs where they can flourish."
An easy way to get involved in supporting the Best Buddies community is by joining the club. "I've made a lot of close friends. It's always been a very welcoming space, we make sure to accommodate everyone's needs," said Cassel. "The community is amazing. We have a ton of fun."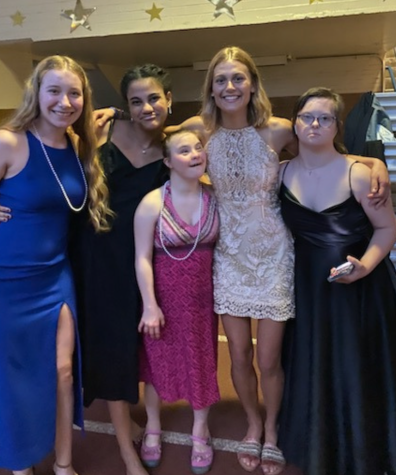 Leave a Comment