Annual swing dance had people doing the jitterbug
Oak Park and River Forest High School partnered with the Nineteenth Century Charitable Association in Oak Park to host the annual swing dance on Friday, April 21. All music was played live by OPRF's two jazz bands, Jazz band II and Jazz Ensemble. The all-age event attracted a large crowd of both students and adults, and no previous swing dance experience was required.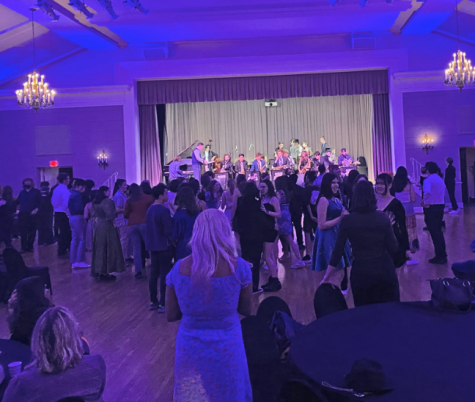 The end of the night was signaled by a conga line of students during the final song. "This is an experience for everyone, it's a fun time, and I hope that next year a whole lot more come and spread the news," said guitarist Michael Goto.
The dance was directed by music teacher Anthony Svejda. For nearly three hours Svejda kept the jazz music going, and even surprised the audience with a vocal performance. "My favorite part of the swing dance is seeing all the kids truly embrace the swing dance era by performing and dancing to the music … It is tons of fun and a unique experience that students and adults alike enjoy," said Svejda.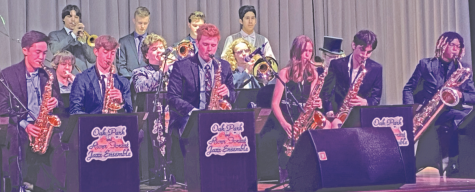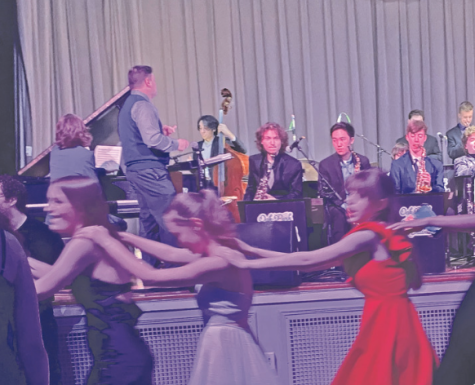 Leave a Comment