Athlete in Focus: Payton Wernet
On March 22, 2023 senior bowler Payton Wernet had a perfect game: every ball he threw was a strike. This accomplishment culminated a high school bowling career filled with resilience and love for the game. After four years of earning numerous accolades, Wernet and coach Richard Short have put Oak Park and River Forest High School bowling on the map.
The 2021-2022 school year was the first time OPRF had the opportunity to qualify for a state series for both boys and girls in bowling. Since 2014, bowling has been an intramural sport sponsored by the Student Activities Center.
"In the first session we bowled for nine weeks, and the top four girls and boys who had the highest averages were invited to compete," said Short.
At sectionals during his junior year, Wernet was six pins away from qualifying for the IHSA State Finals. Despite this setback, Wernet came back in his senior year determined to advance further.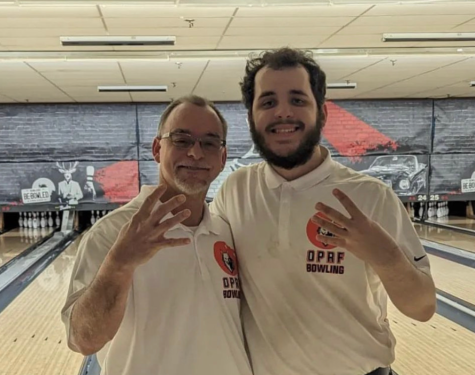 "I told him if we put the work in, and you listen, and you take the criticism of trying to perfect something, we would be there. And he believed in it," said Short.
This year, he was able to advance past the regionals and sectionals, and placed 37th out of about 300 at the State Finals. Along the way, one of his biggest accomplishments was throwing a perfect game or a "300."
"It's always good to shoot a 300. I've been close a couple of times, but it was one of those moments where I was relieved that I finally had one under my belt," said Wernet. In bowling, the highest possible score is a 300, which is achieved by bowling 12 strikes in a row in a traditional single game.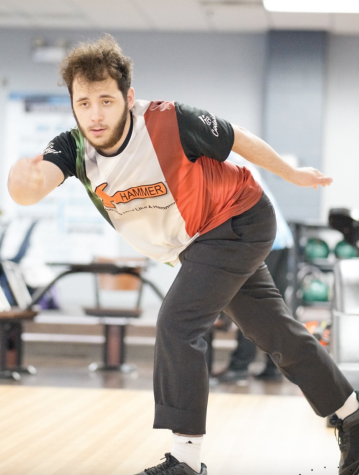 "When I threw it, I thought it was going to strike off my hands. I was in a good peace of mind, but it's very nerve wracking, especially for your first one," added Wernet.
Wernet has participated in bowling at OPRF since he was a freshman, where he set high goals and knew he wanted to win. "He's really dedicated, always wanted to practice and was open for coach's critiques," said Short. "He saw things he needed to fix and worked really hard on doing that."
For Wernet, bowling isn't just about competing and winning. It gave him the opportunity to have a reliable support system and to escape the real world.
"Bowling allows me to be who I am, and it's just a fun environment. And I love meeting new people," said Wernet.
Next year, Wernet is off to the University of St. Francis in Joliet, Illinois, where he'll be bowling at the Division II level. He hopes to help his team win a national championship and wants to take his talent to new heights.
As he finishes his bowling career at OPRF, his legacy has inspired more participation for competitive bowling. Short will continue to encourage others and help students like Wernet find a supportive community that lifts each other up.
"Even though they're all competing individually, they're still working as a team so they can all advance. As we work as a team, we get better," said Short.
Leave a Comment