OPRF community celebrates AAPI culture
Dozens of eager students formed a line outside of the Staff Cafeteria, excitedly chatting about favorite Asian dishes like bao, pad thai, thai tea and dumplings filled the air.
On May 2, the Pan Asian Leadership Society (PALS) hosted a summit to celebrate Asian American Pacific Islander (AAPI) heritage month, which takes place during May.
The summit was full of games and activities like Jeopardy and group discussions about AAPI history and culture. In addition to the festivities, the event was catered with traditional AAPI foods.
The summit also included a special guest speaker, Jung Kim, a professor of reading and literacy at Lewis University. Kim spoke about her experiences as an Asian American and gave advice to young adults regarding their future education. "Take an ethnic studies course if you can," said Kim, adding, "I took Asian American literature classes, and I realized that there was so much stuff I was never exposed to before."
The summit was the second PALS has sponsored, according to senior Gillian Larson, co-president of PALS and event organizer. The goal of the event was to "celebrate the beginning of Asian American and Pacific Islander heritage month … and to bring awareness to the experiences and struggles of the Asian American community in Oak Park and River Forest," she said.
Chemistry teacher and PALS faculty sponsor Michelle Zhang also helped plan the event. "The (initial) goal was just to figure out who in the community was even Asian and was interested in being more vocally active in our community," they said. "But this year, our goal was to just bring people together and let people celebrate their heritage and meet new people."
Support and awareness for AAPI students has grown during the last year. PALS became an official club, and its numbers have grown. At this time last year, PALS only had about two to three consistent members, Larson said. This year, however, PALS has roughly 20 members.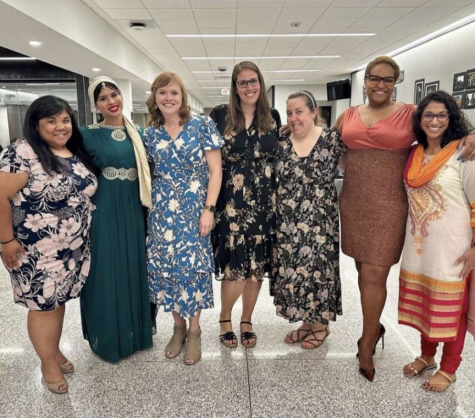 Leave a Comment