OP's top diners
Wednesdays, late arrival. Something every student looks forward to. More time to sleep in. Time to go get coffee or breakfast with friends.
George's Restaurant
145 S. Oak Park Ave.
Open 7 a.m. to 3 p.m.
George's is probably the most popular spot in Oak Park for late arrival, since it's located close to the high school. George's offers delicious basics like scrambled eggs, toasted sandwiches and burgers.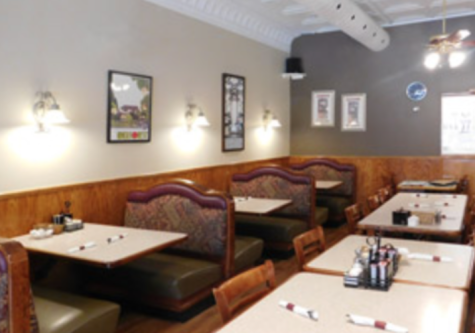 Cozy Corner
138 N. Marion St.
Open 7 a.m. to 3 p.m.
Cozy Corner, located on the corner of Lake and Marion, is only .9 miles away from the school. It offers a very chill environment with the background chatter of families and little kids enjoying a meal. The decor has the aura of a rustic farmhouse while keeping a clean, almost classic, look. Also good to know:
Good service

Reasonable prices

If ordering lunch, you get a side of soup, which is very nice

Very nice servers
Al's Grill
1100 Madison St.
Open 6 a.m.-3 p.m.
Only 1.5 Miles from the school, Al's is right off Madison, right across from Rush Oak Park Hospital. With good food and service, it has an old-time feel, almost as if you just walked through a portal and were sent back to the 80s. Al's has a counter with stools to sit on and booths upholstered with plastic, creating a timeless effect. Also good to know:
I was seated immediately

Bustling atmosphere

Slightly more expensive

Good service

Kind of flat soft drinks
Louie's Grill
7422 Madison St.
Open 6 a.m.-2:45 p.m.
Last but not least we have Louie's Grill. Louie's is 1.9 miles away from the school, right on Madison Street in Forest Park, by the fountain. Louie's has a fun and classic vibe, with red stools that spin and red booths. The smiling waiters and the cooks talking and laughing create the environment of walking into your family's home. Also good to know:
Calm atmosphere, with '50s music playing

Great service

Cheapest out of all of them
Next time you want to go out for a late arrival, consider some of these options and maybe just maybe you will find your new favorite place to eat.
Leave a Comment