PERSPECTIVE: Goodbye, exchange year
Dear Exchange Year,
I have always been bad at goodbyes. As the school year winds down, I'm getting ready to end my exchange program and head home to Bangladesh. That means leaving something that turned out to be such a big part of my identity–you. I am bracing for impact.
"Exchange is not a year in your life, it is life in a year" was a quote often said during exchange student orientations. I still remember how I laughed about this being an exaggeration. I remember telling everyone that it's just a year with a new family and community in the USA. I never thought you were going to be so much more than this.
Now to me, you are solving world problems with my host dad. You are having a host mom who orders wings because I don't like pizza and who gives me for Christmas, among other things, a huge jar of chili crisps because I developed a habit of using them in everything. These are things that I never thought I would be writing about in a newspaper, but here I am. How do I leave all these people?
During the year you happened, I did not expect such good friends to come into my life: all of them with different experiences and dreams. All helping the new kid in town to make the best of his time. How do I let go of a friend like Jamie, who I texted early in the morning and late at night to talk about some bizarre thought I had? I still remember the day we went crazy celebrating the World Cup finals. Aaron, Nat, Fiona, James, Alex, Amihan, Ines and Tracy, how to leave all the laughter at the lunch table that made the school lunch taste not as bad anymore? All the places I went to with them. The plans we all made together. After a year I cannot imagine not having them in my school anymore.
You gave me the opportunity to do things I never dreamed of before. I found teachers who made me love school again and people who made me rethink everything. I did it all: skiing, launching a business and writing for the student newspaper–one of the biggest highlights of my exchange year. I never thought I would be on staff in a newspaper, let alone have my photos published there. I sure did hit the teacher jackpot.
It was a warm day in May during the Covid pandemic when I learned about you, suspicious that you might not even be real. Two years later, I am at a loss for words to express my gratitude to you for this second life.
My search for words to perfectly describe my emotions will never be over. Just know with all the memories, the experiences and the feelings I had in the year, I too shall from now on say, "Exchange is not a year in your life, it is life in a year."
When my flight takes off from Chicago, life will never be the same. I will never be the same. The confidence and the memories I gained in the last 10 months will be the biggest thing I got from you. Thank you.
Love,
Mash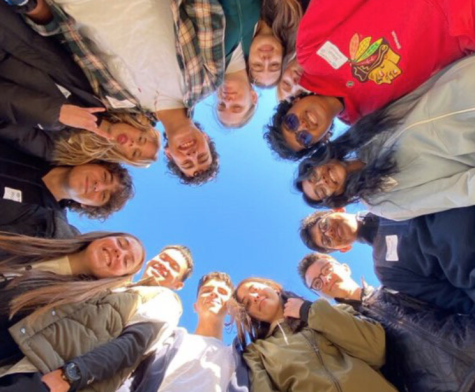 Leave a Comment