Many classes at Oak Park and River Forest High School focus on college preparation and college-level learning. OPRF's Advanced Placement program has existed for more than 60 years and is still ongoing. This year the program introduced AP Seminar, which currently has approximately 60 students enrolled in first, second and third period sections.
The difference between most AP classes and AP Seminar is the way each curriculum is structured. AP Seminar is a student-focused class that encourages students to independently research topics that interest them. The course is offered through the Science Division.
For the first semester of AP Seminar, students work on mock projects, and the second semester students work on submitting their final presentations to the College Board to determine their AP exam scores.
"Students will develop useful skills" through the course, said Leigh Remack, an AP Seminar teacher, adding that the course has significant value to students.
Those skills include learning to read and analyze articles for their research, synthesizing sources and engaging in perspective thinking. Students also develop skills in progressive argumentation, presentation and questioning.
Avery Buczek, a current student in AP Seminar, said, "My personal goal for my enrollment in AP Seminar is to learn more about what I am interested in specifically. I feel as though in school everything is curriculum based and teacher run. I feel like AP Seminar is a class where I can change that narrative."
AP Seminar will serve as a prerequisite for AP Research, which will be implemented for the first time next year.
OPRF now offers a class called IRDI (Independent Research Design and Innovation) which focuses on independent research and opens opportunities to earn scholarships. "Research classes like IRDI provide students with great opportunities, and students have done really well in them," said Julie Lam, Ed.D, the director of student learning. In 2024, the class will be officially renamed as AP Research.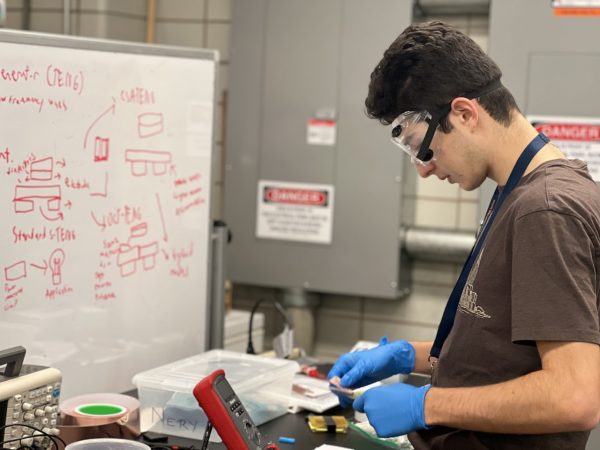 Last year, IRDI students won numerous awards and scholarships. For example, 19 IRDI students qualified as semifinalists for the 47th Annual Junior Science and Humanities Symposium for the Chicago region, held on Feb. 25. The Trapeze reported that no other Illinois school has ever had this many students named semifinalists.
Currently IRDI classes only earn students high school credit, while AP classes earn students college credit if they score a three or more out of five on the final test. With this upcoming implementation, students can do the same award-winning projects they did in IRDI but now have the opportunity to earn college credit.
AP Seminar is open to sophomores, juniors and seniors. AP research will be open to anyone who has completed AP Seminar.