Huskies hockey on the hunt
The 7-3 OPRF club hockey team has been some sort of a clean up crew for OPRF football this year. After the football team lost to Glenbard west on October 8, the skating huskies made it up by defeating Glenbard's combined Hockey team the next day. The huskies again cleaned up when they defeated Hinsdale Central just days after the football teams tragic loss to the Devils.
Part of the team's success this year is due to Freshman and leading scorer Ricky Jones (7 goals) who is ecstatic to be on the varsity squad this year, "This year has been great. Playing on a varsity team as a freshman is a great life experience."
As a whole the team tied for 3rd in their 14 team conference which according to Senior Eric Mulshine is,"way better than we've done in the past." He explained that part of the success is due to the continued implementation of Coach Dyson's 3 year plan. While the final year of the plan was last year, the success from it remains.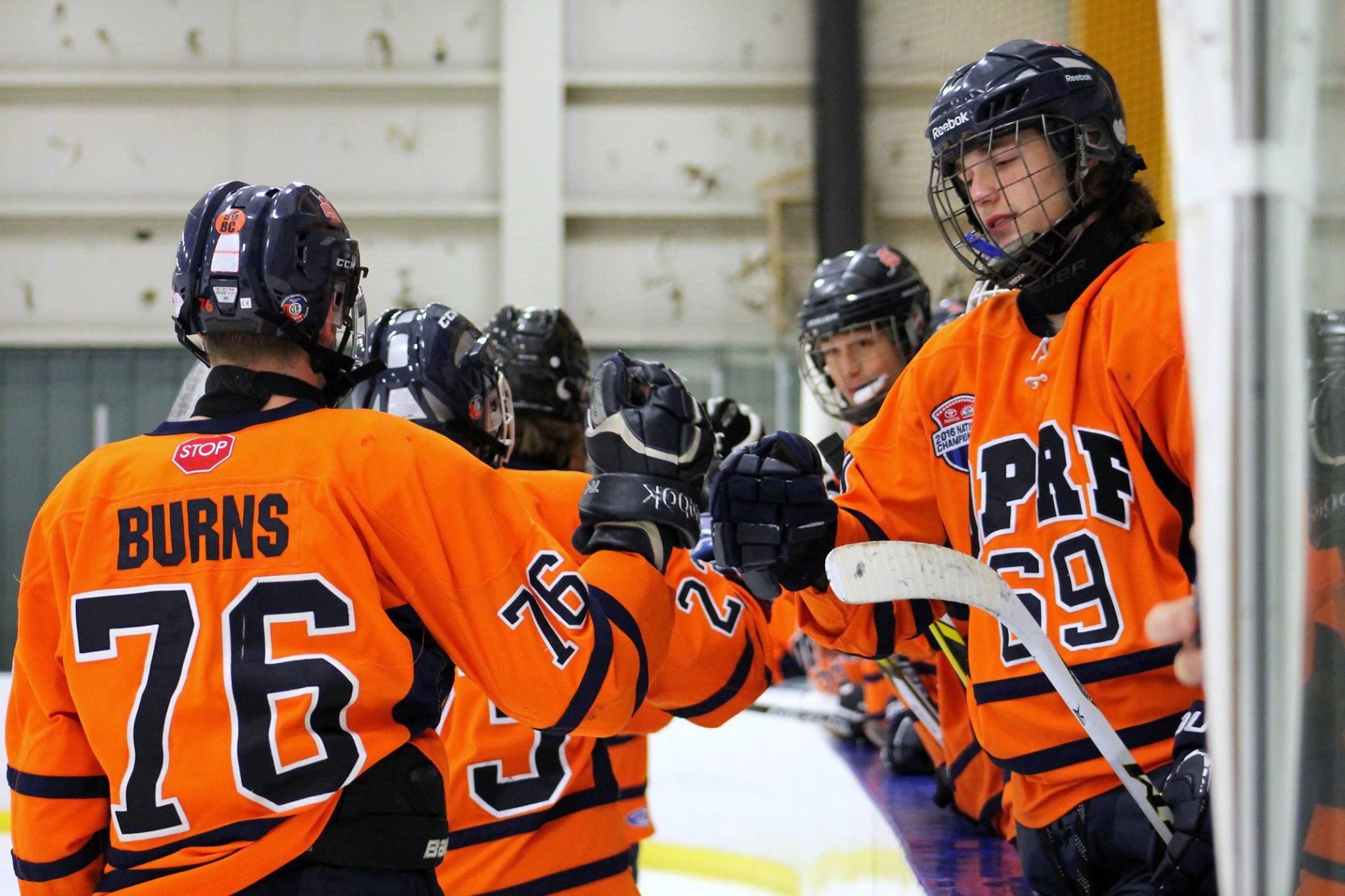 The plan, as its title suggests, is a 3 part step to revamp the program. The goal of the first year of the plan was to change the mindset of the team, "before that we were a team that lost a lot and we were used to losing." says Mulshine. They had to think like winners before they could become winners. In the next part of the plan the target area of change was practice. The team began using organized line systems to play more efficiently. All and all, they began "taking practice much more seriously" says Mulshine. The final step of the plan was focused much more on the games they played. In order to be one of the best teams in the state, they had to play the best teams in the state. They drafted a much more difficult schedule for the team. It all payed off for the huskies last year as they went far in the state tournament and then qualifying for nationals.
The team has built on last year success with the addition of Jones who has made a large impact already. In a victory over Mt. Caramel this season, Jones had two goals one assist and shootout goal to help lead OPRF to a big win this year over Mt. Caramel Jones was ecstatic about the game, "I think that was a test for the season." said Jones.
While the season is still young for the Huskies there is certainly a lot to look forward to as the season progresses and the playoffs arrive. On the future of the team Jones explains, "We could accomplish a lot this season."