OPRF alum named to Forbes 30 Under 30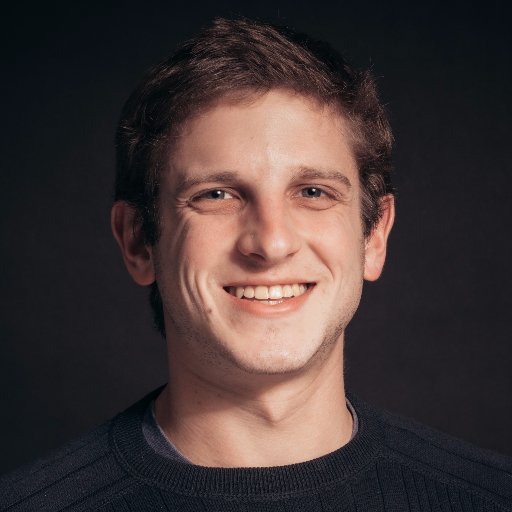 As a kid, OPRF alum Neal Rothschild would grab his daily Chicago Tribune during breakfast and flip open to the sports section. With the pages spread out across the floor to have the optimal space to read, he would analyze the sports standings and statistics. Now, with more advanced data literacy skills, Rothschild is playing a key role at one of the world's fastest growing media outlets and has been named to the prominent Forbes 30 Under 30 list for his work at news outlet Axios.
Rothschild's first passion was baseball. Growing up, he played in the Oak Park leagues and got to witness the 2005 White Sox's World Series Championship in middle school. "Baseball was definitely the number one love," he says. "Oak Park is just a good hotbed for baseball talent."
He was also interested in journalism, a profession both his parents worked in. He worked as a paperboy and freelanced for the Wednesday Journal, a local newspaper in Oak Park.
"I knew newspapers. I was familiar with them. It's just what came as second nature," he says.
In high school, Rothschild followed these passions by writing for the Trapeze school newspaper and playing varsity baseball for the Huskies. "Neal was always a go-getter. He showed so much initiative on the baseball field, on the school newspaper, and in class," says Nancy Bardo, one of his former OPRF teachers. "He was one of those kids that always got his work done early and did a great job."
On the baseball field, Rothschild is remembered for his scrappy play and fun personality. "He had a witty personality but was pretty hyper-focused," says OPRF baseball head coach Joe Parenti. "I can see that transferring over to the workplace where he's a really professional guy but probably a very likable team player."
As a student at the University of Michigan, Rothschild was hesitant to pursue journalism as a career. "I was an economics major, and my plan was not to do journalism. But I did cover sports for my college newspaper at Michigan," he says.
As a senior in college, Rothschild found an opportunity to teach in Romania, an experience that would shape his career path. "I thought I would do this for like a year and get some teaching experience and some international experience, just be able to be a young kid out of college without jumping into my professional career," he says.
While in Romania, Rothschild's passion for journalism showed up once again. "I had the idea to create a news digest podcast," he says. "I thought I would make it into a startup that would become an app where you could customize stories you want." He recorded six-minute episodes back in Oak Park, delivering important and efficient news in all areas.
Despite ending after 11 months, the podcast helped Rothschild find his path in journalism. "It gave me a really clear purpose of what I liked doing and what I spent my time thinking about. Thinking about media, how people consume it, and the evolving ways that platforms are affecting our lives and how we're informed," he says.
Rothschild was then able to land a job at Axios in its beginning stages as a social media manager. He was excited by Axios's emphasis on providing news in an efficient way, similar to the way his podcast did. "They posted an article saying we want journalism to be efficient, just the facts and not making it longer than it has to be," he says. "It felt perfect for me."
In his position, Rothschild uses data from social media to help gauge Axios's audience. "You get to see which topics take off to see which characters in the news really push people's buttons, along with storylines people are ignoring," he says. "So you really get a sense of the psychology of the country."
Just four years since its founding, Axios has become one of the fastest growing news websites in the world, gaining a following of over 600,000 on Twitter and 400,000 on Facebook. As director of audience and growth, Rothschild is partly credited for this staggering growth.
"There is a headline that tells you all you need to know. Media companies have to be reflective and think, 'Are we giving the best context possible?' I think we (Axios) are doing it the right way," he says.
Rothschild's work at Axios was recently recognized, as he was listed as part of the Forbes 30 Under 30 list. The list includes 600 business figures under the age of 30, with 30 members in 20 different categories. According to Forbes, Rothschild helped Axios expand its audience and increase its readership by 73% in the last year.
Now living in Washington D.C., Rothschild is grateful for Oak Park and how it shaped his young adult life. "A lot of the friends I have don't come from as interesting, diverse, and intellectually challenging of a town that Oak Park is," he says. "I am really proud to tell people where I'm from."
Leave a Comment