News in brief: HuskiePalooza cancelled, police chief retires, and COVID spike
HuskiePalooza cancelled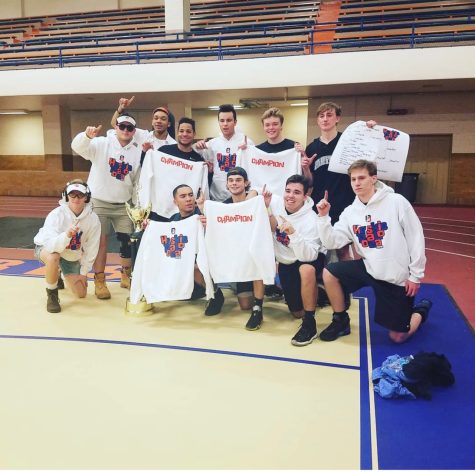 Annual dodgeball tournament HuskiePalooza was canceled this year due to shortages of teams signing up. The event was originally scheduled to take place in the fall but was moved due to COVID concerns to April 22.
Organizer James Geovanes says that HuskiePalooza is planned to proceed next fall. "It's gonna be bigger and better than ever."
Oak Park police chief retires
Oak Park police chief LaDon Reynolds retired on April 15 from the department. Reynolds has been with the department since the '90s, and has been chief for three years. The Village states that he will likely continue his career in law enforcement, and he has been nominated to be a United States marshall.
Shatonya Johnson, formerly the deputy chief of the department, will serve as the interim police chief. The village is considering how to best move forward and put out a Google Form on their website asking residents what they would value in a police chief.
Click here to access the police department's Google Form.
School COVID cases spike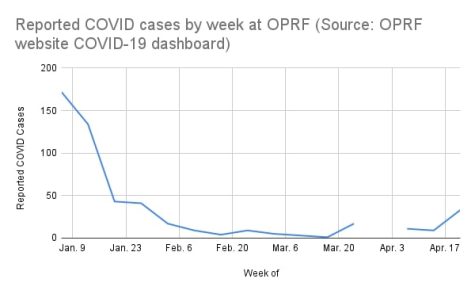 OPRF's weekly COVID case counts increased to the highest amount since late January. 33 people, mostly students, tested positive from April 15-21, up from nine the week before.
No plans to increase mitigations have been announced, and as of April 27, Cook County was still in the CDC's "low" transmission category. The organization recommends masks for counties as the "high" level, which would be assigned based on rising hospitalizations.
UPDATE: 53 people tested positive from April 22-28.
Leave a Comment