Poolside jobs help OPRF students become leaders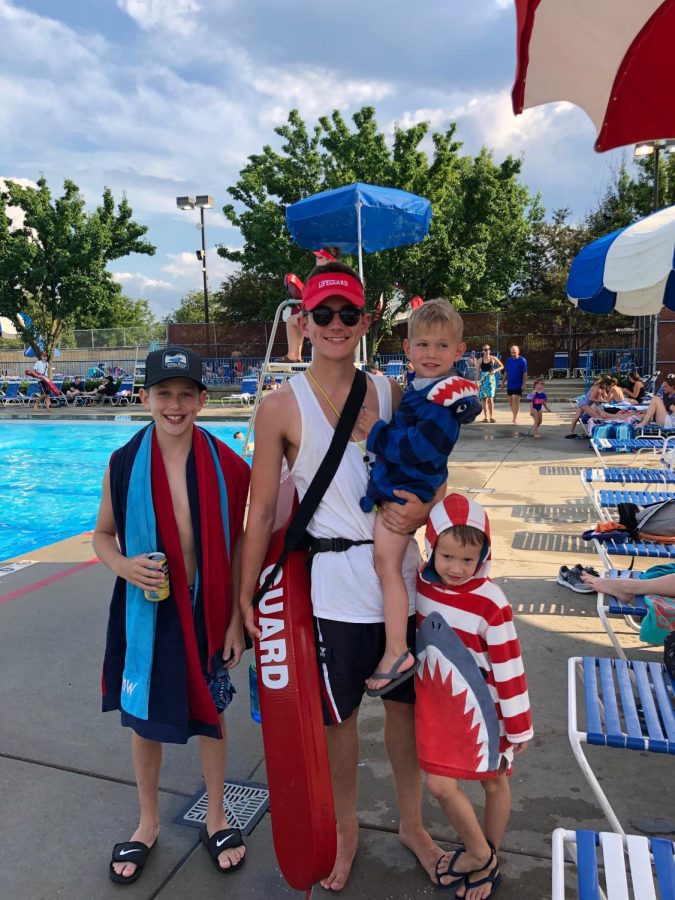 On Nov. 22, the OPRF student lifeguard program received special recognition. After a swimmer became distressed during a gym class, the on-duty student lifeguard quickly noticed and assisted them.
This happening was relayed via email to the greater OPRF community by Karin Sullivan, director of communications.
The student lifeguard program is relatively new, so what do student lifeguards do at OPRF?
"They're an extra set of eyes for the teachers," said Clay Reagan, director of the PE program. For their PE period, qualified students can serve as the lifeguard during a gym class. There are six in-pool classes daily, and each class has up to thirty-six students.
Students lifeguards get certified by Ellis & Associates, an international lifeguarding watchdog. "We're looking at potentially adding a lifeguarding class," said Reagan. Each semester, the OPRF student lifeguard program has grown.
The role of a lifeguard is critical to the safety of swimmers, as the Friday incident demonstrated. It's a selfless responsibility, and impressively, one many OPRF students take on for their first job.
Tatianna Kopecka
Junior Tatiana Kopecka has swam for the past decade. Kopecka, who swims for the OPRF swim team, is propelled by her love for her teammates, and enjoys the adrenaline rush she gets before a race.
When it came time to find a summer job, lifeguarding was an obvious choice.
At the end of the first semester sophomore year, Kopecka received her lifeguarding certification. Her sister had worked for the Park District of Oak Park, so she did, too.
"My boss wasn't always there, so I had to make sure I knew what I was doing," Kopecka said. This challenge was intimidating, but Kopecka soon adjusted. Over the summer, Kopecka worked up to 36 hours a week.
Kopecka recounted a specific challenging rescue. A little girl, 1 or 2, fell into the pool. She wasn't a very stable walker. "I had to jump in and help," Kopecka said, casually. For her and the other lifeguards profiled, saving lives felt like just part of the job.
Next summer, Kopecka plans to lifeguard again.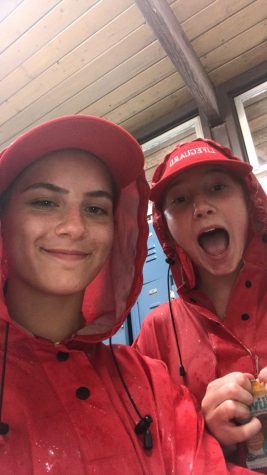 Gia Fisher
"I was an early swimmer," junior Gia Fisher said. Now Fisher does offshore sailing, which adds to her love for the water. Fisher's aquatically adept and enterprising; she knew early she wanted to work as a swim instructor or lifeguard.
Fisher ultimately chose the former. Through summer and fall, Fisher worked with the West Suburban Special Recreation Association (WSSRA).
Working for the WSSRA, Fisher encountered new responsibilities. "It was my first time filling out the W-90 form," Fisher said. It was tedious, she said. Fortunately, she now has her social security number memorized.
Fisher's work was difficult, but often rewarding.
In one memorable instance, a girl was scared of the deep end of the pool. Each class, Fisher had the girl walk to the deep end, hold the wall, and perform bobs, an exercise of quick submersion. When the girl grew comfortable, Fisher taught her to perform sitting jumps.  "By the end, she jumped into the deep end," Fisher said.
Fisher also was on "seizure patrol" for an adult swimmer. While he swam, she swam beside him. If he seized, Fisher was responsible for rescuing him.
This year, Fisher is working toward receiving an advanced swim instructor certification. She is excited to return to work.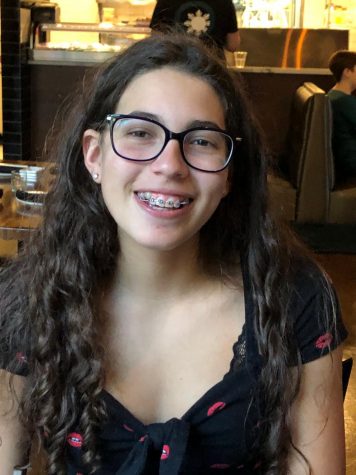 Jackson Tanner
"I was really drawn to the idea of having a job where I could help people and provide a service for the community," said junior Jackson Tanner. This people-oriented spirit — and a tip-off from a lifeguard neighbor — drove Tanner to lifeguard this past summer.
"I had a fantastic experience working for the Park District (of Oak Park)," Tanner said. In particular, he was grateful for the friendships he made and the people whom he met.
When he read about student lifeguarding in the Daily Bulletin, Tanner decided to put his certification to use. Tanner now monitors Rahasad Singletary's seventh period gym class.
Each school day, the seventh period bell rings and Tanner must change into his lifeguarding uniform. He brings with him his lifeguard tube and whistle, and he stands beside the pool. "I scan the pool, from the moment the first person steps in to the moment the last person steps out," said Tanner.
After school, Tanner co-captains the Science Olympiad team and leads the volunteering initiative Roses for Austin. Both pursuits require the people skills and attentivity he exercised during lifeguarding.
Tanner hopes to lifeguard next semester.