"Cinder": a sci-fi take on "Cinderella"
Fairy tale retellings have been prevalent in literature since their original conception. Famous works like
'Cinderella", "Princess and the Frog", and "Hansel and Gretel" are all classic examples of fairy tales done time and time again. Marissa Meyer's "Cinder" is an example of a fairy tale retelling done right.
Set in a futuristic Beijing known as New Beijing, "Cinder" follows Linh Cinder, a gifted mechanic and cyborg, who's resented by her stepmother. and blamed for her sister's sudden illness (from a disastrous plague excessively wiping out their population) This takes the classic fairytale of Cinderella, with the two evil stepsisters and a stepmother, and throws it into a science fiction world.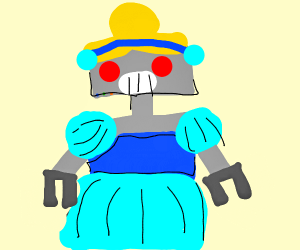 In this society, cyborgs are treated like second-class citizens (something her stepmother doesn't let her forget) and vivid scenes of discrimination are presented throughout the story. When Prince Kai asks her to fix his android, their lives become intertwined and she stumbles into a forbidden romance. She doesn't tell him she's a cyborg.  
Tensions rise when the plague worsens and Queen Lavana (queen of the Lunar people) visits earth from the moon with a proposal to marry Kai, to unite the Lunar and Earthen people. 
Cinder takes the basic concept of Cinderella and augments the story further, adding interesting sci fi elements with a thrilling narrative on discrimination and predujice. 
One negative aspect of the story I found annoying was the romance. There's no real buildup to them experiencing feelings toward the other, it just happens. In this facet, the story struggles. 
In all other regards,however the story shines. From the action to the mysteries surrounding Queen Lavana, there's never a dull moment. And although the plot twist was fairly predictable, it still fostered interest in the story. The characters were lively and had distinct personalities adding color to the story. 
This story continues into another three books, "Scarlet" (Little Red Riding Hood), "Crest" (Rapunzle), and "Winter" (Snow White). These books get better as the series went on and the stories intricately intertwined, adding more complexity to the series as a whole.
Cinder elevates the height of a fairytale retelling by bringing a highly entertaining story worth reading.