Service club uses creativity to bring students together
The Students in Service Club held its second annual Spring Art Fair in the Staff Cafeteria on Tuesday, April 18 from 3:15 to 5 p.m.
About 20 club members and students participated in the five different activities set up: friendship bracelet making, mug painting, origami, clay sculpting and flower crown making.
The $5 entry fee benefited A House in Austin, a nonprofit that "is a community hub to help an impoverished environment," according to club sponsor Michael Dorame, who has taught English at Oak Park and River Forest High School for 27 years and been an active part of the Students in Service Club for the past 15 years.
A House in Austin, which is located on the West Side of Chicago, offers support to families in need and offers services such as "childcare, laundry services, getting hooked up with jobs," Dorame added.
The club chose to shift its support from Sarah's Inn, a domestic violence agency, to A House in Austin this year after a volunteer from the organization reached out. "We had Sarah's Inn as our charity partner…maybe four months ago I got an email from a local volunteer who is affiliated with this organization called A House In Austin," Dorame explained.
The club meets every Monday after school at 3:15 p.m., and the tight knit community shares ideas on how to raise money for worthy causes and be more involved in the community.
The attendees of the event had nothing but positive words. Senior Isabella Gupta said she enjoyed "working on making a cute little painting," adding that, "It's good to know that everyone here is supporting a really good cause."
Sophomore Anna Bullock said she decided to participate in the Spring Art Fair after seeing a posting in the Daily Bulletin. "I thought it would be fun so I came with my friend Poppy," she said as she worked on painting a mug.
Sophomore Poppy Booth spent the majority of their time working on painting a seal on a small canvas. Booth was excited to come and participate because, "I wanted to do some art and support a good cause with my friends!"
Dorame hopes to continue the Spring Art Fair in the years to come as a new tradition for Students in Service. He was pleased with the turnout and organization of the event and is confident that A House in Austin "will be our partner moving forward, and I'm hoping it's going to be a great partnership!"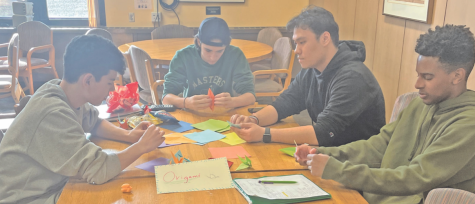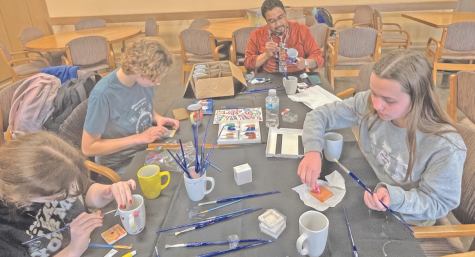 Leave a Comment